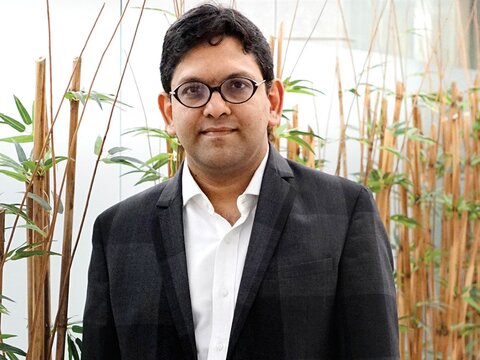 The mutual fund industry has grown from Rs 16 lakh crore to Rs 20 lakh crore due to higher flows and mark to market. We have grown from Rs 58,000 crore to Rs 80,000 crore between January and September 2017.
In August 2017, we moved to the total-return-index benchmarking for our equity funds. This will help investors and advisors measure the real alpha and value added by us vs the benchmarks.
Managing return expectations
Last year, our flows were highest in micro-cap fund. To moderate investors' expectations as well as to maintain adequate positions in good small companies without diluting our liquidity standards, we decided to stop new inflows in February 2017. We ask our distributors and investors to accept volatility as part of market phenomenon and invest for long-term horizons of five to seven years. We have guided investors to take a relook on their asset allocations and invest in balanced and equity-savings funds.
Risk controls
While valuations are higher than historical averages for the market as a whole, we are focussing on building positions in quality stocks where we feel healthy earnings and operating trends can justify valuations. Also, we invest for the long term, and hence follow a three to five year investment horizon, we believe valuations are comfortable in specific stocks/sectors. We encourage investors to adopt the SIP/STP route instead of a lump sum approach these days if their time horizon is less than five years.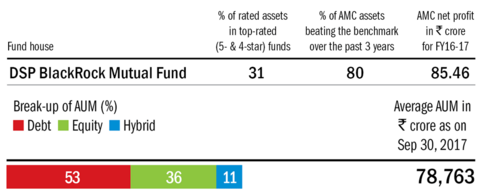 Rising industry assets
Rising assets are somewhat a double-edged sword. While it is great that equities are gaining traction, Indian companies still have free float of around 50 per cent on an average, which leaves limited accumulation opportunity for larger investors. Rising liquidity may also lead to a surge in a company's stock price, irrespective of the fundamentals. IPOs are helping balance the supply and demand in the market.
Growing clout of domestic funds vis-a-vis FIIs
The participation of various market players with divergent profiles and investment horizons is healthy for the market as a whole. FIIs in India hold close to 21 per cent of BSE 500, while this number for mutual funds is around 5 per cent. Historically, FIIs have often exerted significant influence on the Indian market, with the market correcting if they pulled out. Falling interest rates, gold and property prices, along with demonetisation by the government, have forced investors to rework their investment strategy, resulting in money moving from physical assets to financial assets.
Outlook for equity and debt
While the markets have run up in the short term and could even witness consolidation at these levels, a stable macro environment is making India a compelling story. SIPs/STPs/asset-allocation funds is now the preferred way for investors. From here on, rates should remain steady in the long-term. Investors should look at short and medium-term plans as replacement for FDs.