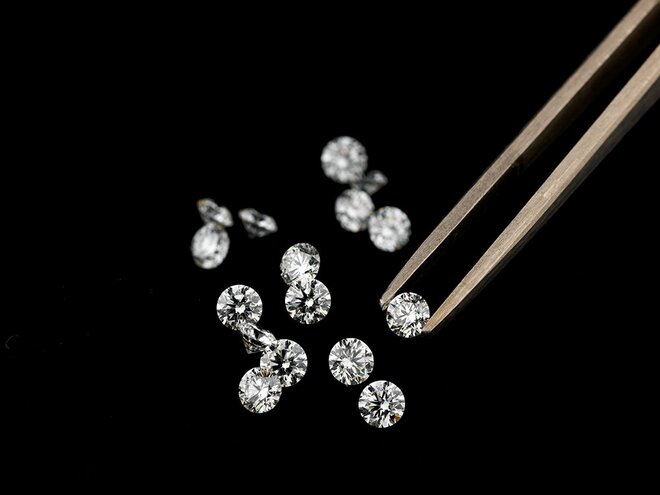 On November 1 last year, Value Research added a new, advanced service to the range of ways in which we can help savers and investors invest in stocks. Value Research Stock Advisor is quite different from everything else we do. All our products and services--including our magazine Wealth Insight--are focussed on 'helping investors help themselves'.
Up till now, we never really tell you exactly what to do. Instead, we give you all the required information, knowledge and data which you can use yourself. We work meticulously and rigorously to process the data and information so that our readers can benefit from it, but we don't take the final step--that's for you to do. That has changed now, with this new service.
So what does Value Research Stock Advisor do?
The answer is simple. As the name suggests, it advises you on which stocks to buy. Our research team maintains a list of stocks that you should invest in. All you have to do is invest in them and make profits. When any of the stocks are collapsing, we tell you to sell them. What could be more simple?
What exactly will I get?
Unlike many of our other products, this is a purely web-based service, which you access through www.valueresearchstocks.com. There is no print equivalent that will be shipped to you.
On this website, you will get access to our list of recommended stocks, of which some are all-weather stocks.
The name is self-descriptive. All-weather stocks are the ones that we think you can hold for a long time. The advantages these stocks have are fundamental and we don't expect them to become unworthy of ownership for years. And years. And years. Of course, the point of holding a stock is to grow your money. We expect our all-weather stocks to do better than the rest of the market and economy in a sustained manner.
New Recommendations
We are likely to issue new recommendations every month. They may or may not be all-weather stocks. We say 'likely' because if there's nothing worth buying at a juncture, then we will not issue a recommendation. Unlike those who have something to sell, we will rather keep quiet when it's time to be quiet. However, from our experience over the years, I can assure you, we will make around 20 to 25 recommendations annually.
A Detailed Thesis
Along with the recommendation, our research team will publish a detailed investment thesis on why a particular recommendation was made. Of course, you are free to ignore the thesis and just go ahead and buy a stock. However, we strongly urge you to read the entire write-up and give it some thought. The reason is that it's this detailed thesis that will give you conviction, that will take you on a walkthrough of our thought-process in recommending each stock.
As markets fluctuate, there will be times when you might feel a little uncertain about a stock and that's when conviction will play a role.
What about Selling?
Just the way we issue buy recommendations, we will issue sell recommendations for a stock when the time comes to sell it. And again, we will give you a detailed thesis for why we think you should sell a stock.
What about updates?
Our team keeps continuous track of companies that we have recommended after considering from all perspectives. This includes financials, operations, the news environment, the regulatory environment and other external factors. On the markets side too, we keep track of price and other variables. Based on these, we issue updates whenever necessary. When there's an update, we notify all our investors through email.
So how are these recommended stocks chosen?
Our research process is geared towards finding great companies for you while eliminating the possibility of a poor stock getting recommended, since both are equally important in identifying profitable investments.
The process starts with continuous algorithmic monitoring of about 4,500 companies. Our systems monitor many financial and proprietary non-negotiable parameters for these companies. The monitoring generates signals based on business growth, consistency, profitability, and financial strength. Based on these signals, we filter down the 4,500 companies to about 120 which can be considered as tentative investment candidates.
Next, we apply our stage 2 filters to this short list. These are a set of 14 quantitative and 16 qualitative parameters that our research team has developed based on our experience over the last decade with Wealth Insight. After applying the stage 2 filters, the list is narrowed down to about 50 stocks.
At this stage, our team begins an intensive qualitative study of the soft factors that impact the future of any company. Our analysts study the management's track record, the strength of business, growth drivers, valuations, concerns and a variety of other factors. After evaluating these factors, we select companies that are worthy of investing in. We take the final investible list and examine the valuation at which the stock is available currently. Those that are available at a good value are communicated to you.
Who does the research?
The research is done by a dedicated team of in-house analysts. Obviously, all members of the team conform to SEBI's regulations for equity research analysts. For members of the service, full information about each analyst (including what stocks each analyst has invested in) are available.
What kind of investors is this service suitable for?
Value Research Stock Advisor is suitable for anyone who wants to create wealth through investing in equity. You are especially suited for using this service if one or more of these conditions fit you:
You are tired of the commission-driven, short-term trading that brokers tell you to do.
You want to invest for the long-term in robust companies that will stand the test of time. But, you do not have the time and resources to research the thousands of stocks that are listed.
Having said that, you do need a certain scale to invest in this manner. You probably need investing capital of at least Rs 10 lakh to Rs 15 lakh that is available to you for at least five years. Below that scale, you may not be able to take full advantage of what we have for you.
Wait, there's more:
Apart from the recommendations, our service comes bundled with the best online data and tools for stock research that are available today in India. The best part is that these are not limited to our recommended stocks. Instead, they are available for your own study and research on ANY LISTED STOCK!
Stock Screener: A Unique Custom Research Tool
With our Stock Screener, you can create your own stock screens and test out your investment ideas. Your stock screens can use any of the 72 parameters and ratios that are available for all stocks.
We also have a number of invaluable, pre-configured custom stock screens that you can use as is, or as starting points for your own research. These are:
1. Five 'Value Guru' screens that simulate what five great investors would do.
2. Seven stock idea screens, tried and tested for years by us.
3. Eight 'Seasonal' screens to X-Ray current opportunities.
Stock Snapshots & Essential Checks
For each stock listed in India, we have more than 60 points of financial parameters and ratios going back five years. Not just that, you also get access to our exclusive 'Essential Checks' system for each and every stock.
This story was first published in November 2017.