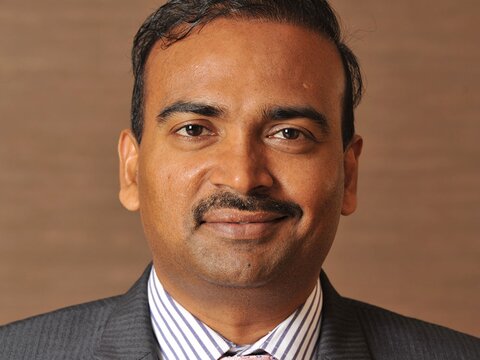 Top-fund house HDFC MF has unveiled Housing Opportunities Fund Series - 1, a close ended thematic equity scheme that aims to capture the gains from opportunities arising out of housing business. Kumar Shankar Roy from Value Research caught up with Srinivas Rao Ravuri, Senior Fund Manager-Equities at HDFC AMC to learn more about the unique fund. The new fund offer (NFO), which opened on November 16 this year is will be available till November 30.
Can you tell us about the investment strategy for HDFC Housing Opportunities Fund Series 1?

The Fund will endeavour to generate capital appreciation by investing in companies belonging to businesses that are engaged in and are expected to benefit from the demand for housing in India. The types of businesses that will be part of this theme include real estate developers, financial services providing housing finance. Allied business activities like construction, cement, bricks, chemicals, paints, metals like iron and steel, aluminium, copper and zinc, plumbing, flooring fittings and electrical products will also be part of this theme based fund.
In place of housing opportunities fund, why can't investors get the same results from a combination of a banking fund and an infrastructure fund?

The housing opportunities fund is a thematic close ended equity fund which endeavours to invest in opportunities related to housing and allied businesses as explained earlier. The theme covers a diverse set of industries while maintaining the overall investment objectives. Housing as a theme can be classified as a part of infrastructure. An infrastructure fund is a generic theme based fund with a focus on housing and allied theme and hence offers investors a proposition to benefit from opportunities in this space. Within the financial services space, the fund will focus on institutions that have exposure to the housing space whereas a banking fund will have 100 per cent exposure to one sector. In addition, a portfolio comprising of several sector funds may be prone to sector-specific risks as compared to a diversified theme based fund.
This is a close-ended fund with 1,140 days tenure. What is the logic behind launching a close-ended fund on this theme? What is so special about the next 1,140 days in terms of investment potential?

Houses are more affordable now with an improvement in income levels and decline in mortgage rates. Along with this the policy impetus of the government via Housing for All by 2022 is expected to give a boost to this fund. Being a thematic equity fund and keeping in mind the gestation period of such investments, a close ended fund ensures investors remain invested through the tenure of the scheme to reap the rewards of their investments.
Will you be using any special filters or methods before stock selection because the construction and real estate space have sometimes faced serious corporate governance issues?
It is true that we can never be totally sure about the governance levels in some of the companies in this space. Our research team is experienced enough to pick the ones who follow corporate governance strictly. We use multiple methods like tax compliance, quality of customers, pending litigations etc., while selecting our investment universe.
Will the fund target only stock beneficiaries of the affordable housing segment? What is the reason behind this approach?
This fund is looking at the entire housing and its allied businesses as an investable universe. While it is true that affordable housing segment is likely to see maximum growth in the near term, we are looking at investing across the value chain in building a house and likely beneficiaries across allied industries. Currently we have 14 sectors in the benchmark.
Which are the kind of stocks you will avoid? Please elaborate.
The fund will seek to invest in opportunities by investing in entities belonging to businesses that are engaged in or are expected to benefit out of the demand for housing in India. Industries not implicitly involved in this theme would be excluded from the investment universe. The scheme will not invest in businesses like oil and gas, FMCG, telecom and telecom infrastructure, IT, pharmaceuticals, e-commerce, auto and auto ancillaries.
What kind of growth potential does housing opportunities theme have over the next three years?
The government has highlighted through various steps its intention of improving the infrastructure sector in India. Once the intent is put to practice and its benefit starts kicking in housing sector is going to grow formidably. The following factors lead us to believe that the housing theme offers long term opportunities. Housing sector is likely to be a big growth driver for the economy. The government is planning to build five crore low-cost houses over the next five years. Under Pradhan Mantri Awas Yojana (PMAY-Gramin) one crore houses will be built by 2019 and under PMAY-Urban, it plans to construct 1.12 crore houses by 2022. The government is further supporting this scheme by means of subsidised and cheap loans. Mortgage rates have dropped by 250 bps in the past five years. Low interest rates will enhance demand for housing.
Would you agree that housing linked stocks are trading at rich valuations?
It is true that some of the stocks in building products sector have rallied a lot and are currently trading at rich valuations. While we are definitely going to be careful in buying into such stocks, we are not going to ignore them totally as as they will benefit from the shift in market share from unorganized to organized players.
We have earlier seen how thematic funds sometimes don't live up to their hype. How are you planning to shield your portfolio from a downturn?

A: The fund has multiple strategies to minimize the risks associated with a sustained downturn in the housing theme. We have included broader set industries (fourteen sectors including banking sector) in this thematic fund to minimize concentration of risks. The asset allocation structure of the fund provides the flexibility to the fund manager to invest up to 20 per cent of the scheme assets in debt and money market instruments. Given the internal capabilities of the group, the debt component will consist of debt of companies which offers above average risk-reward ratio. Currently, we anticipate that the debt component in the scheme will range between 10-20 per cent of the portfolio. This will aid the fund performance during volatile equity markets. In addition, the fund may use derivatives based on market conditions, with an aim to de-risk the portfolio by providing downside protection.
Do you have any sector or stock limits for the fund? What is the reason behind such caps?
The plan under the scheme shall not invest more than 10 per cent of its NAV on equity shares or equity related instruments of any company. There is no sector cap for this scheme.
Is this fund suitable for retail investors? What kind of risk appetite should an investor have to put money in this fund?
This fund is suitable for investors looking to participate in the expected growth in Indian housing sector and its allied businesses, achieving capital appreciation through investment into equities of entities in housing and allied businesses. The fund is definitely not suitable for risk-averse investors. Since the fund is thematic in nature, it will be affected by the risks associated with housing and its allied sectors. Investing in a thematic fund could involve potentially greater volatility and risks. In view of the individual circumstances and risk profile, each investor is advised to consult his/her professional advisor before investing.
Why don't you adopt a similar strategy for your open-ended funds?
HDFC MF aims to employ a complete suite of products in an attempt to cater to the wide variety of investors and their needs. Each fund has a defined strategy that aims to meet the investment objectives keeping in mind the current market situation. The housing opportunities fund - Series 1 is one such fund that caters to specific investor appetites and investment opportunities.