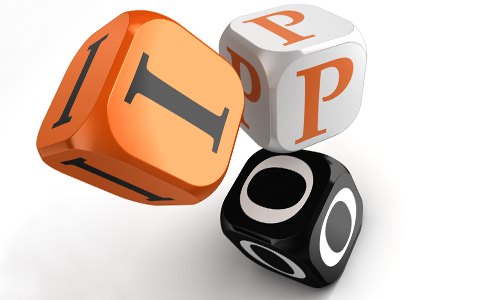 Note: This article has no recommendation to either buy or avoid this IPO. Instead, we have presented all the relevant information based on which you can make your own decision.
One more note: As regular readers of our IPO analyses would have noticed, we do not approach insurance IPOs in the same format that we use for non-financial companies. The reason is that a large proportion of the questions are irrelevant to these companies. This is partly because of the tight nature of the regulatory environment they operate in, and partly due to the complex, long-term risks that they face. Investing in Indian insurance companies is still a novel activity, and there will likely be surprises ahead that neither analysts nor investors can predict at this point.
HDFC Life is in the business of life insurance. Set up in 2001 as a joint venture between Housing Development Finance Corporation Limited and Standard Life Assurance Company, which is part of Standard Life Aberdeen PLC, HDFC Life was among the first private life insurer to start after the sector was opened up.
HDFC Life had a market share of 5% based on total premiums for FY17. Over the last five years, its total premium has grown by 14% CAGR to Rs 19,445 crore, while net profits have grown at a robust 27% CAGR to Rs 887 crore. Its new business premium which is the expected earnings from the policies written within the last one year till FY17 grew at a five-year CAGR of 17.8% making it among the most profitable insurer in terms of Value of New business Margin (VNB Margin).
Its assets under management (AUM) as on June 30, 2017 stood at Rs 94,750 crore. The company's return on net worth for March 31,2017 stood at 25.60%, while the average for five years was 34.95%.
HDFC Life has two subsidiaries: HDFC Pension and HDFC International. The former is a pension fund manager while the latter is in the business of reinsurance and operates out of the UAE.
Industry overview
According to the Insurance Regulatory and Development Authority of India (IRDAI), Life insurance in India is a Rs 4.1 Lakh Crore industry based on total premiums. The industry is dominated by Life Insurance Corporation (LIC), which has a market share of 72% for 2017. The remaining 28% includes around 23 private players with HDFC Life, SBI Life and ICICI Prudential Life Insurance each holding 5%.
The Indian market is heavily underinsured in terms of insurance penetration (total premium as a percentage of the gross domestic product or GDP), insurance density (premium per capita) and sum assured to the GDP. In 2016, the life insurance penetration in India was 2.7%, while the global average stood at 3.5%. The protection gap, which is the difference between the sum insured and the sum required to be insured, stands at 92%, while the same for China was 88% in 2014.
Strengths
Strong parentage
HDFC Life is promoted by Housing Development Finance Corporation Limited , one of the country's leading corporate. The word "HDFC" is easily recognisable and only adds to its brand value. HDFC Life is able to leverage the existing network build by its promoters. The company sold 51% of its policies through partnership with banks (bancassurance) in 2017 and it formed 59% of its total premium. This arrangement (between HDFC Bank and HDFC Life) is however, not exclusive and HDFC Bank has entered into bancassurance with other insurers as well.
Profitable new business writing
HDFC Life was the most profitable life insurer in terms of VNB margin in FY16 and FY17. Its VNB margin improved from 18% in FY15 to 22% in FY17. The higher the margin, the higher is the expected profitability of the policies written over a specific period (generally within last 1 year).
Balanced product mix
In FY17, 47% of its products were market-linked, while 53% were non-linked. This product mix provides flexibility across the business cycles and unlike its peers, its dependency on unit linked investment plans (ULIPs) is less (53% of the total premium for 2017). Its products have won industry awards, which has resulted in the growth of new business premium, along with successful cross-selling and upselling to customers.
Weaknesses
Solvency ratio
HDFC Life had a solvency ratio of 1.9 as of March 31, 2017, which was the lowest among its peers. SBI Life's solvency margin stood at 2, while for ICICI Pru, it was 2.8. IRDAI's threshold is set at 1.5. Solvency ratio measures the company's ability to pay off its claims if all of them materialise at once and though the ratio suggests that HDFC Life is adequately capitalised, going forward, it might raise capital to increase solvency margin. As of June 30,2017, its solvency margin stood at 1.97.
Expensive operations
Expense ratio, which is the ratio of operating expenses and total premium received, increased from 10 in 2015 to 12.3 for 2017, which is higher than the industry average of 11.4. For SBI Life and ICICI Pru, the figures are 7.8 and 10.5 respectively, and have shown a falling trend.
Concerns
Portfolio mix
As of FY17, the company has invested 41% of its AUM in equity and preference securities as compared to ICICI Pru's 17% and SBI Life's 23%. Any fluctuation in the equity market will impact its investment yield as well as overall profitability.
Valuation
Life insurance businesses are valued at their embedded value. This is the sum of net asset value and the present value of future premiums (without assuming additional customers in the future). It is based on complex actuarial assumptions. HDFC Life is priced at 4.1 times of its embedded value at higher band as compared to 3.2 times for ICICI Pru and 3.6 for SBI Life.
Where is the money going
Fresh issue: NIL
Offer for sale
Rs

8,695-8,245 crore
IPO proceeds will go to its promoters- HDFC and HDFC Standard Life
Post-IPO, the promoters' shareholding will fall from 96.3 to 81.3%
Additional details
Price band:

Rs

290-275
Offer: 14.9% of the post-offer paid up equity share capital
IPO size:

Rs

8,695-8,245 crore
Post-IPO valuation:

Rs

58,000-55,000 crore
Lead managers: Edelweiss Financial Advisory, Haitong Securities, IDFC Bank, IIFL Holding, UBS Securities, Karvy Computershare