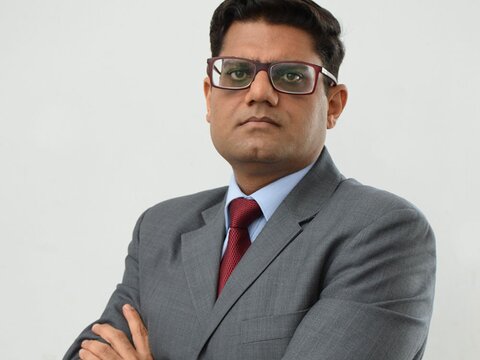 What is the investment strategy of your fund? (Including internal rules on investment universe, capitalisation orientation and maximum cash allocation)
The investment objective of Motilal Oswal F25 Large Cap fund is to achieve long term capital appreciation by investing in up to 25 companies with long term sustainable competitive advantage and growth potential. We believe in focused, concentrated and bottom up investing. Consequently, we have only 19 stocks in our portfolio, with the top five and top ten stocks accounting for ~45% and 70% of the fund respectively in terms of weight. Furthermore, we are bottom up investors and do not believe in index hugging, as such almost ~65% of our portfolio in term of weightage is away from the benchmark.
The investment universe for F25 is 1) minimum of 65% or maximum of 100% in Top 100 listed companies in NSE in terms of market capitalization and 2) maximum of 25% in stocks which are within the top 101-150 in terms of market capitalization, there is a provision for cash holding of up to a maximum of 10%. We do not take cash calls and hence typically our cash holdings is in the range of 1-2% of the portfolio.
What are the essential attributes for the stocks to be in your portfolio?
In order to generate long term sustainable wealth for our investors, we apply our QGLP (Quality, Growth, Longevity and Price) process, which effectively captures the key attributes we are looking for in stocks. These are 1) Quality Business and Management: Business (Moated business, healthy return ratios, favourable industry structure, industry leadership, low leverage) and Quality management (honesty, competence, rational capital allocation, growth mind set, shareholder friendly); 2) Growth: high intrinsic & profitable growth, large opportunity size, multiple growth levers, gaining market share; 3) Longevity: Extended competitive advantage and growth visibility and 4) Price: available at a discount to perceived value. We have an internal check list which effectively helps us in evaluating a company.
What kind of stocks never enter your portfolio?
I would say any company, which we feel do not meet our QGLP process would not enter our portfolio. Nonetheless, the reason our 'QGLP' investment process has 'Q', which stands for quality of business and quality of management, right in front is that we give it maximum importance. Hence, I could say we are most sensitive about evaluating the quality business and quality of management in a company.

What will you attribute the relatively consistent performance of your fund in recent years?
I would attribute our consistent performance to our philosophy and process. Most of the fatal mistakes in the market are made when one tries to chase performance. Our philosophy allows us to remain focused on fine tuning and enhancing our process at all times and let performance be a by-product.
Any tactical miss you regret (not having, or not having enough or holding something) in your portfolio?
Frankly like any other investor there have been quite a few misses which I have had, whether it be in terms of identifying a stock, implementing (buying) or allocating (weightage). If I were to name one in recent times it would be Bajaj Finserv.