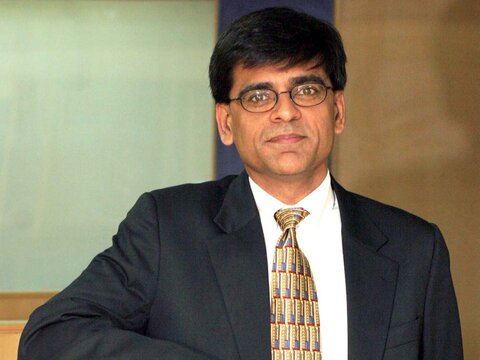 Ajit Dayal, the founder of India's first dedicated, direct-to-investor mutual fund Quantum, has resigned from the company founded in 2005. Dayal submitted his resignation as the Director of Quantum AMC and from the Board Investment Committee, with effect from August 22, 2017. This marks the end of an era for both Dayal and Quantum.
"From an organisational perspective, it has always been our endeavor to ensure the growth and sustainability of Quantum AMC beyond the lifetime of specific individuals. Strong and stable teams across different departments have been developed over the years," said Dayal, who worked with value investor Tom Hansberger.
Dayal's Quantum received the backing of billionaire Prem Watsa. HWIC Asia Fund (Class Q), an entity wholly owned by Watsa's Fairfax Financial Holdings Limited, is a passive financial shareholder of Quantum AMC sponsor - Quantum Advisors. The investment by the Fairfax Group allowed Quantum AMC to ensure that it had the minimum net worth of Rs 50 crore as stipulated by SEBI in May 2014.
Dayal emphasized that nothing changes at Quantum MF post his resignation, and his investments remain intact. Dayal said he will now be writing more; adding that he is not joining anywhere.
Jimmy Patel, CEO of Quantum AMC (since May 2010), has been appointed as the Managing Director on the Board of Quantum AMC with effect from August 23, 2017.
"In Jimmy Patel, we have somebody who is endowed with our core values. We have a solid foundation for the continued success of Quantum Mutual Fund. We planned this succession some years ago. It's happening now," said Dayal, a fund manager with the distinction of managing equity assets on a global platform, including being the lead manager of the $2 billion Vanguard International Value Fund at one time.
Quantum AMC board has 3 independent and 2 internal representatives structure. Patel will be replacing Dayal on the board. I. V. Subramaniam is the other internal board member.
Since September 2005, Dayal's role in Quantum AMC has been limited to being a Member of the Board of Directors. From December 2005, Dayal has also been a Member of the Board Investment Committee. During the period April 2009 to May 2010, Dayal was the President of Quantum AMC. The daily administration of the AMC has been managed by Patel since May 2010.
Dayal's resignation is the second big event for Quantum this year. Earlier this year, Quantum AMC, which did not not pay any commissions to distributors even if they sold their mutual fund schemes, started paying commissions to distributors.
"Make no mistake: my resignation as the Director of Quantum AMC and from the Board Investment Committee is a sign of strength," Dayal avers.
Dayal was not managing funds at Quantum MF. The portfolios, particularly for the Quantum Long Term Equity Fund, have been managed by team-led processes. Quantum has always tried to position the fund as a creation of a team, so that no single individual can claim the long-term track record that has been established.
Dayal said a transparent and well-received profit sharing plan and bonus pool implemented since 2012, along with a richly endowed ESOP Trust of Quantum Advisors (sponsor), ensures that monetary rewards are shared fairly amongst those who have helped Quantum achieve its success.
Read his previous interview with us.