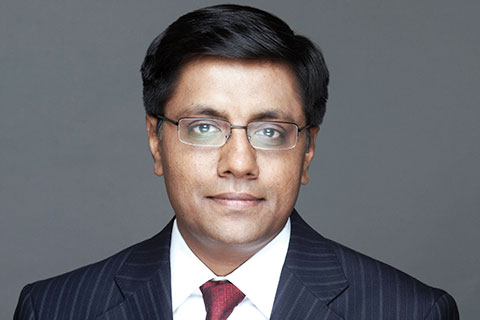 What has resulted in the outperformance by your fund in the last one year?
Disciplined approach to investing, with a focus on quality at a reasonable price, along with diversification, has helped us deliver satisfactory returns. It's important to be in the right pockets to generate alpha, as divergence is significant both across sectors as well as stocks within a sector. From a sector perspective, select stocks in financials, gas transportation, auto ancillaries and consumer discretionary delivered decent performance over the last one year.
How do you pick stocks for the fund?
Our stock-selection process has three aspects: business selection, management analysis and valuation. We look at quality businesses with decent growth prospects as well as return on capital employed. The second filter is management analysis, which is a bit subjective, but you have to look at the track record and corporate governance. A well-managed company will have better capital efficiency so the ROE tends to be better than those of other companies in the same sector. The last factor is to arrive at a particular value. Value has to be more than the market price so that there is enough 'margin of safety'. The idea is not to buy cheap companies but good companies at reasonable valuations.
Do you employ any special safeguards in your selection of mid and small caps?
Compared to large caps, mid caps are relatively less researched. Thus, primary, i.e., 'on-the-ground' research is paramount while investing in such companies. Qualitative evaluation of the management in terms of thought leadership, intellect, integrity, etc., is an important factor. Investing in mid caps ideally should be done when the margin of safety (the gap between price and value) is higher.
When do you exit a stock?
We sell when any of the three conditions occur: (a) price exceeds value by a large margin; (b) business assumptions change, resulting in a change in value estimate; and (c) there is a need to switch to a better stock.
How do you manage volatility in the fund?
At an aggregate level, volatility of the fund, as measured by beta, has been less than 0.9. While volatility cannot be a target and it's an ex-post measure, we try to build a diversified portfolio, wherein no sector or stock has disproportionate weights. In addition, in our view, quality stocks exhibit lower volatility.
How do you see the current mid/small-cap valuations?
While the mid-cap segment is expected to do well, there will be increased divergence in performance. Some mid caps trading at high valuation relative to their fundamentals do pose downside risks. The key is to identify businesses which exhibit good growth and are still available at reasonable valuations. An important point is that the universe of mid-size businesses (defined as non-top 100 companies) is large - almost five times that of large-cap companies and growing. Thus, the ability to choose from a wider universe is always there. There are attractive opportunities within mid caps at current levels, albeit selectively.
What are your favourite sectors now and why?
We continue to remain positive on the consumption side of the economy as many factors would help accelerate growth. The growth drivers are related to lower interest rates, higher real wages with a fall in inflation, impact of Pay Commission allowances, and a general thrust by the government to improve rural income. Sectors which will benefit are retail banking, consumer discretionary, housing finance and related building materials, etc.
What's your advice to investors?
We would advise to invest in a disciplined way in equities as per the earmarked asset allocation. Many times the action required is 'nothing', i.e., simply following a well-disciplined asset allocation with planned diversification. We would advise a balanced allocation between multi-cap funds and mid-caps funds in the ratio of, say, 70:30. Overall, we expect meaningful returns for investors who can have patience.