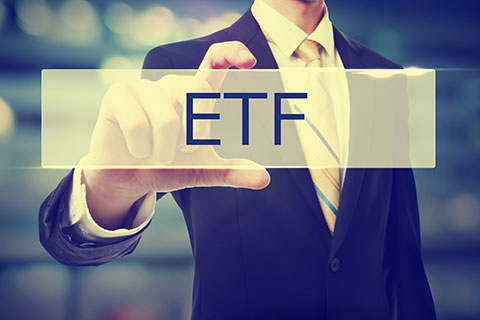 Last fortnight, Finance Minister Arun Jaitley announced the creation of a 'Bharat 22' equity index, on which a new ETF by the same name will be based. For the government, creating an ETF and then selling of tranches of stock through it is a better way to divest public sector holdings than having a large number of individual sales. While this idea had been talked about for quite a while, it was implemented only in 2014 with the launch of the Central Public Sector Enterprises (CPSE) ETF. ETFs are funds that replicate an equity index, which can be a pre-existing one like the Sensex or the Nifty, or one created specifically for an ETF.
For example, the CPSE fund's underlying index was a new one created in 2014 by the NSE. That index is made up of the stocks of ten public sector companies, Coal India, GAIL, ONGC, Indian Oil, Bharat Electronics, Oil India, PFC, REC, Container Corp and Engineers India. Although ETFs are technically mutual funds, they are bought and sold on the stock exchanges like company stock.
Now, the government is repeating the experiment. A new index with 22 stocks, the Bharat-22, has been created. An ETF will soon be launched based on this index. As with the CPSE ETF, this will become a way for the government to divest these stocks gradually, without drawing attention, as and when the demand is good and thus the price realised is high.
The Bharat-22 is a slightly different beast. It has more stocks, as is obvious from the name, but it also has three stocks which are not PSUs. These are Axis Bank, ITC and L&T. The government holds these stocks because they were part of the investment portfolio of the old UTI (Unit Trust of India). In the case of Axis Bank, this share ownership exists because the bank was promoted by the UTI as UTI Bank 24 years ago. When the Unit Trust got into trouble, the government took over its investments into the SUUTI setup (Specified Undertaking of the Unit Trust of India) and thus inherited substantial holdings in these companies. Therefore, the Bharat-22 is not a pure PSU fund.
All this is no doubt an excellent way for the government to realise the value locked into these stocks. However, is the Bharat-22 ETF a good investment for savers? The CPSE ETF turned out to be a good deal for investors. One of the reasons for this was that the government gave a five per cent discount at launch. For investors who held on to their holdings for at least a year, there was an additional 1/15 'loyalty bonus'. So far, there's no indication of something similar happening this time round.
However, discounts, bonuses and opportunistic investments aside, an ETF like this does not make sense for fund investors. One, it's never a good idea for fund investors to buy a theme-specific fund. And even if you accept that a thematic fund might make sense, that theme has to be about investing. It could be finance, or pharma, or auto or something like that which you think will do better than the rest of the market. The Bharat-22 or the CPSE ETFs are not like this. Instead, they are strange entities--thematic funds where the theme happens to be that the government of India has these stocks lying around in its books and now would like to raise some money by flogging them. From an investor's point of view, how is this any logic for investing? It isn't.
You could consider the Bharat-22 a diversified fund and take a punt, but then why would you not out the same money into a real diversified fund? If the government throws in some specific sweetener (maybe a special tax break?) then the calculation may change but as things stand it's hard to see the point of investing in this fund.