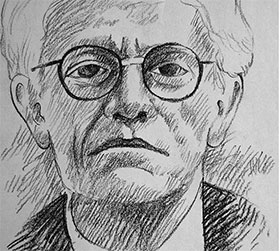 Peter Lynch was the legendary portfolio manager of the Fidelity Magellan Fund from 1977 to 1990 and multiplied his corpus 28 times in 13 years. He wrote the highly popular 'One Up on Wall Street' and 'Beating the Street'. The essence of Lynch's method is 'invest in what you know'. His technique asserts that an individual investor can beat a fund manager at investing because he is able to spot investments in his day-to-day life before Wall Street can. He used measures of growth and valuation and preferred companies with low institutional holdings and little analyst coverage.
Lynch filters
In his bestselling book, One Up on Wall Street, Lynch mentioned how he categorises companies. Following are his criteria:
Slow growers: These are large and mature companies not expected to grow faster than the economy but at the same time are regular dividend payers. In India, basic industries roughly trail the GDP growth rate. These are not the type of stocks that Lynch liked.
Stalwarts: These are large companies that are still compounding their earnings by at least 12-13 per cent. These firms provide downward protection in bad markets.
Fast growers: These are smaller, more aggressive companies with annual earnings growth of 20 to 25 per cent a year. Lynch preferred these companies to be in sectors that are not fast changing. This category was his favourite and he bet the biggest gains could be made in these types of stocks but they also carry considerable risk.
Cyclicals: Cyclicals are companies that manufacture products whose demand varies from time to time, for instance, steel, cement, aluminium, etc. In the Indian context, the fortunes of companies like Tata Steel, Hindalco, SAIL, etc., depend on how global commodity prices fluctuate. Normally, it is difficult to tell when the cycle will turn. But if you can catch it, you can make money.
Asset opportunities: These are companies the value of whose assets outweighs their own market capitalisation. (See Walter Schloss' screen for more such companies.)
Modified filters
1. 5-year earnings growth of more than 15% but less than 30%
2. Debt to equity of less than 1
3. ROE of more than 15%
4. P/E less than 15
5. Inventory change less than less than 1.2 times the sales growth
6. Institutional holding less than 30%

This story appeared in the July 2017 issue of Wealth Insight.