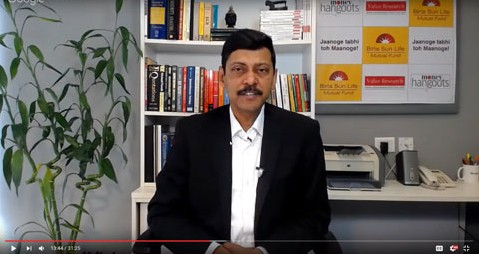 The RBI recently cut its key lending rate to 6%. Within a few days, the SBI cut the rate on savings accounts to 3.5% and even private sector players such as Axis Bank followed suit.
Fixed deposit rates at about 6-7% are not much better and they are much less liquid. Small savings schemes such as PPF, SCSS, National Savings Certificates, Post Office Monthly Income Scheme and even the newly launched (grand-sounding) Pradhan Mantri Vaya Vandana Yojana (PMVVY) will give you only about 1% or so more. However they come with maximum investment limits, restrictions on withdrawals, annual contribution requirements and the 'delightful' service that the babus administering them provide.
So is there a way to save your savings? Can you invest with ease and get higher returns? Yes, mutual funds offer a compelling alternative. We tell you exactly how in the upcoming Money Hangout. Register now.
Week 43: How to protect yourself from falling interest rates
Date: Friday, August 18, 2017
Time: 12:30 PM - 1:00 PM