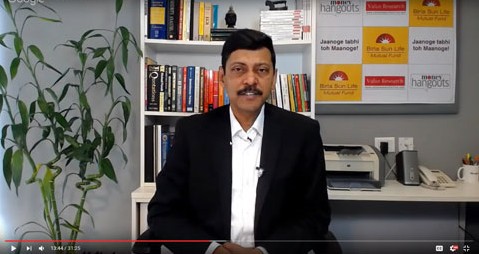 There are many images of retirement. On the one hand there is the wealthy couple moving to Florida playing golf and enjoying the sun. On the other hand there is the specter of the aged dependent parent, treated indifferently by his or her children and cruelly by her son or daughter in law. The reality you experience depends not only on how you invest before retirement but also, after.
The Government offers a plethora of income options to senior citizens. The latest of these, the PMVVY, a fixed deposit of 8% with the LIC has only recently been unveiled. Whether 8% or similar rates on other savings schemes is enough to live on is an open question.
Retirement can be 30-40 years of no earnings other than the returns on your savings. Fixed pensions and fixed income savings tend to be eroded by inflation. If you do not invest wisely in that period, you will find yourself descending into poverty and dependence.
So how and how much do you invest? We tell you in our next Money Hangout.
Investing after retirement
Date: Friday, July 28, 2017
Time: 12:30 PM - 1:00 PM