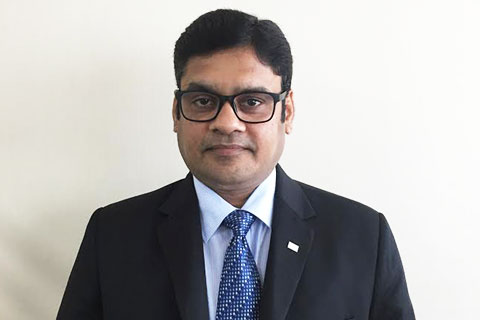 With interest rates expected to stay flat for sometime, after down coming sharply, there are many who think the golden days of chunky fixed income returns are over. Mahendra Jajoo, Head -Fixed Income, Mirae Asset Global Investments (India), disagrees. According to the veteran, with over 25 years of experience, retail investors don't realize that there are certain products like dynamic bond funds that retain the ability to generate 8-9% gains in medium to long-term. In an interview with Kumar Shankar Roy, Jajoo talks about his investment strategy for managing domestic fund assets worth about Rs 700 crore, the opportunities in the fixed income market, and also the pockets he wants to avoid. Before joining Mirae in 2016, the fixed income specialist was associated with organizations like Pramerica Asset Managers, Tata AMC, ABN AMRO AMC Ltd and ICICI Group.
What is your view of fixed income markets today?
Given RBIs concerns on a possible uptick in inflation, as detailed in April '17 MPC minutes, bond yields are expected to be under pressure in near term. Further, the objective to bring currently excess system liquidity to neutral levels and align overnight rates to policy rates should also put upward pressure on short term rates. As such, the near term outlook remains cautious. In the medium term, a lot will depend on how the inflation trajectory evolves over the next two quarters. A number of risk factors highlighted by MPC like rising commodity prices, narrowing output gap, progress of monsoon, fed unwinding of quantitative easing, rise in global inflation will guide how the outlook shapes up. At present, our view is that RBI is likely to be on sustained pause and any hike in repo rate is unlikely. We also feel that benchmark 10-Y will likely remain in the current trading range of 6.5-6.95% in H1FY18.
Where are the opportunities in the fixed income market?
Even though immediate prospect remain for slight uptick in yields, we believe for long term investors, dynamic bond funds provide an excellent opportunity. India's macro fundamentals are at their strongest in a long time. Currency remains well supported by capital flows and our fiscal indicators are indicating slow but steady improvement. Notwithstanding all skepticism, so far inflation has consistently surprised on the downside. And even as immediate outlook for inflation is not exactly flattering, there is a strong element of structural improvement in inflation behavior providing hope for a far less challenge on this front as would have been the case otherwise. Given that, we remain very constructive on long term prospect of this category.
Do you feel that the RBI rate cut cycle has come to an end? Why?
Based on recent indications from RBI including the latest MPC minutes, especially given the strong concern on a possible spike in inflation, it's reasonable to conclude that RBI is at end of its current rate cut cycle. Given that globally also trend is increasingly for rising policy rates and that Fed is beginning to talk about an intend to unwind the earlier quantitative easing in public space, the bar for a rate cut as next action has moved far high. It would now likely take some strong turn around in key variables like inflation or global environment for possibility of a rate cut in near future.
With interest rates now below 7%, can debt funds deliver 8-9% gains as they did historically?
One category that we are very confident about delivering such returns in medium to long term is the dynamic bond fund category even though near term outlook may not be very supportive. Additionally, credit opportunity funds or accrual funds which navigate in to low rated papers may also be able to deliver such returns, provided of course there is no major credit event.
Fixed income returns have been coming down. How should investors position themselves?
Returns are a function of the market environment to a large extent. A long term approach to navigate through market cycles with higher tolerance to inherent volatility is in our view the correct positioning. With India's macro indicators indicating gradual but sustained improvement, investors should focus on long term objectives.
Most Indian investors are exposed to PPF and EPF besides bank FDs. What is the extra benefit they can get from investing in debt funds?
Debt funds offer potential to generate higher returns than these traditional instruments. The higher returns of course comes with higher risk and higher volatility. Investors need to correctly decide their investment objective and risk tolerance.
How do you select instruments for Mirae Asset Cash Management Fund?
We have a detailed credit assessment process laid out for this fund. Each issuer is evaluated in detail on various relevant parameters and an internal note prepared. In general, our approach is to stick to a high quality portfolio.
How are you planning to deliver optimal returns in Mirae Asset Dynamic Bond Fund?
Active management through continuous analysis of relevant factors like inflation trajectory, credit pick up, global market conditions etc in our view offer a good probability of optimal returns in this category. Markets periodically go through different phases of falling and rising yields and at times of range bound yields.
Objective is to align portfolio to the contemporary market environment, for example by reducing maturities when we expect interest rates to go up, to minimize adverse impact. Correspondingly, to increase maturities when we expect interest rates to fall to maximize benefit. This is a difficult task given unpredictability of markets. However, our investment process hopefully can guide us through such uncertainties and enable us to generate a good experience for our investors.
What are the instruments in the fixed income market that you are avoiding right now and why?
We prefer to remain focused on high quality portfolio and try and avoid low rates credits. Current focus is only on AAA /A1+ rated instruments that is the once with highest rating in respective maturity bucket. This is to avoid any credit related adverse impact. We are also staying away from so called AT1 or perpetual bonds currently due to our view of relatively poor liquidity in these bonds.