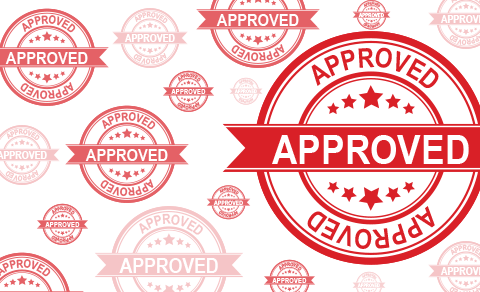 Voting disclosures of asset management companies show something unbelievable. Indian companies have turned very shareholder-friendly and are coming up with great proposals on managerial remuneration, mergers, restructuring and other corporate actions. This could be the reason why mutual funds have voted against less than 3% of corporate proposals put forward in FY17! In case you don't subscribe to this theory, here is an alternative truth.
Mutual funds, as institutional shareholders with a lot of clout, mostly don't flex their muscles. When presented with corporate actions, they vote for the management, and abstain when in doubt. In FY16, mutual funds voted against less than 5% of the proposals put forward for voting by company boards. In FY17, the 'Noes' have plummeted to less than 2.5%, indicating that the MF industry-despite its nearly Rs 18-lakh crore total assets and rising influence-still isn't keen on directly confronting company managements.
According to an analysis of data collected from voting disclosures by 30 AMCs in FY17, asset managers have either voted in favour of proposals (90%) or decided to abstain (7.8%) from voting in a majority of resolutions put forth by their investee companies. The number of instances where mutual funds have voted against a proposal mooted by the management is very low (2.2%) on an aggregate basis. The disclosures were not even for all the AMCs as some had disclosed their voting policy for three quarters of FY17, some two quarters, and some only one quarter.
In March 2010, SEBI, in order to give mutual funds a bigger role in ensuring good corporate governance, made it mandatory for AMCs to establish policies for exercising their voting rights and report their voting record in the meetings of their investee companies. These disclosures are made quarterly in MF websites.
The Value Research analysis, which looked at voting data disclosed by 30 fund houses for FY17, shows that MFs voted 'yes' for over 41,100 proposals out of over 45,700 proposals. It was only in about 1,040 proposals that fund houses voiced their displeasure, by voting 'against'. In over 3500 proposals, fund houses decided to 'abstain'.
Smaller fund-houses like IDBI, Tata, Motilal Oswal, DHFL Pramerica, JM Financial and Edelweiss have the highest share of 'for' votes, with 98% being the minimum in this club. Interestingly, DHFL Pramerica did not cast a single 'against' vote in the three quarters for which data is available.
Among the top fund houses, in terms of total assets, i.e., HDFC (92.87%), Reliance (92%), Birla Sun Life (88.9%), UTI (97.55%) also had a high share of 'yes' votes. ICICI Prudential (81.66%) voted 'for' a relatively lower percentage but also abstained from a high share (18.3%) of proposals.
In the controversial proposals related to Tata group firms where Cyrus Mistry or Nusli Wadia were proposed to be removed, most mutual funds did not oppose the move. They either abstained or voted for the proposals citing need for continuity and harmony.
Apart from cases where AMCs actually agreed with the management, they abstained from voting in group company proposals. Some AMCs also abstain from voting on investee companies that are a part of passive holdings in an index fund. Fund managers also argue that if they really suspected governance issues they would sell their holdings quickly, rather than wait for meetings to vote against a proposal.
Indiabulls and Mahindra AMCs 'abstained' from 100% of proposals put forth by their investee companies. Quantum MF too had a high share of abstains at 57.5%. It argued that it tends to abstain from voting with regards to all those securities which are part of the index scheme, since these securities are not actively researched and managed. However, Quantum has exercised voting for securities commonly held under other schemes.
In its defence, Indiabulls says that since the AMC does not own more than 0.25% of the paid up capital of the investee company, hence it abstained. Mahindra MF, which commenced its operations from July 4, 2016, did not participate in many proposals. Among larger AMCs. Kotak MF has a high share of abstain votes at over 28%, followed by IDFC (nearly 20%) and SBI (18.7%).
Among the fund-houses that did take an activist stance and had the highest share of 'no' votes include L&T (11.54%), Franklin Templeton (7.57%), SBI (6.11%), Canara Robeco (3.9%) and Baroda Pioneer (3.7%). Sundaram, IIFL and IDFC also appear to have voted against over 3% of investee company proposals, higher than the industry average. But the excel-sheet data for L&T was available for only one quarter.