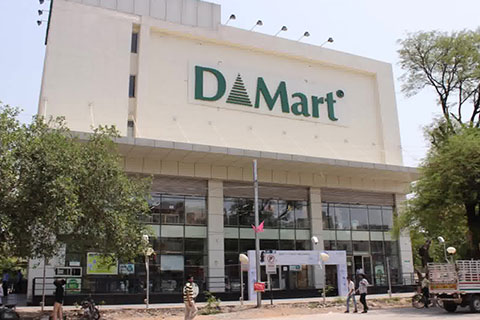 If you are one of those who missed out on getting allotment in over 100 times subscribed IPO of Avenue Supermarts stock, don't worry. Your mutual fund may have got a small chunk of the most profitable value retailer in India that runs the D-Mart brand of hybrid supermarts. Since the IPO, the stock has skyrocketted from its issue price of Rs 299 per share and is now trading at Rs 775 apiece, up 160%. As many as 65 mutual fund schemes have the stock in their portfolio as of March 2017, and are making quick gains.
Stock market maverick Radhakishan S Damani-led Avenue Supermarts' amazing run on domestic markets seems to be never-ending. Investors have warmed up to the company like bees to nectar, and the company's strategy of owned properties, cluster approach and steady rise in bill values has enthused many. The stock is now amongst the most valuable in the world, trading at about 80 times forward earnings compared to e-commerce giant Amazon.com AMZN (73.15 times), Wal-Mart Stores WMT (16.1 times) and Costco Wholesale COST (26.7 times). Avenue Supermarts now commands a market value of close to Rs 50,000 crore, more than the market capitalization of trusted brands like Tata Steel, Britannia, Dr Reddy's and Punjab National Bank!
According to data with Value Research, over five dozen Indian mutual fund schemes own the Avenue Supermarts stock. Four funds namely, HDFC Prudence Fund, HDFC Equity Fund, ICICI Prudential Focused Bluechip Equity Fund and HDFC Top 200 Fund each own shares worth Rs 100 crore and above.
More than a dozen schemes own shares worth Rs 10 crore or more each in Avenue Supermarts. These include the likes of HDFC Balanced Fund, ICICI Prudential Midcap Fund, Axis Equity Fund, Franklin India Prima Fund, Reliance Growth Fund, Reliance Top 200 Fund - Retail Plan, SBI Magnum Equity Fund, Motilal Oswal MOSt Focused Multicap 35 Fund - Regular Plan, UTI Top 100 Fund, Tata India Tax Savings Fund, Sundaram Select Focus Fund - Regular Plan and Birla Sun Life Small & Midcap Fund.
Overall, at the end of March-17, mutual funds had bought 1.74 crore shares in Avenue Supermarts worth Rs 1111 crore. At the end of last month, the stock price was Rs 637-638 and in less than a fortnight, shares have gained over 20% more in value since then.
In terms of stock exposure, 10 schemes had more than 2-4% of net assets in Avenue Supermarts. These include Tata India Consumer Fund - Regular Plan, Birla Sun Life Emerging Leaders Fund - Series 2 - Regular Plan, ICICI Prudential Business Cycle Fund Series 1, ICICI Prudential Midcap Fund, Sundaram Equity Multiplier Fund, Sundaram Select Focus Fund - Regular Plan, Tata India Tax Savings Fund, SBI FMCG Fund, UTI India Lifestyle Fund and UTI CCP Advantage Fund.
Clearly, mutual fund managers have big bet on Avenue Supermarts' strategy of EDLC (Every Day Low Cost)/EDLP (Every Day Low Price). On the one hand, this strategy is based on offering low prices to consumers on everyday basis (EDLP) rather than on promotional basis, on the other hand keeping the procurement and operational cost at the minimum level (EDLC) speaks of solid execution capabilities. With the company's customer acquisition/retention strategy targeted at lower-middle, middle and aspiring upper-middle income level consumers, no wonder fund managers, just like other investors, are gung-ho about the stock.
Avenue Supermarts is not the only retail bet for mutual funds. The country;s 2nd most valued retailer, Future Retail shares were Rs 421-core bet for domestic MFs at the end of Mar-17. Funds invested Rs 1160 crore in shares of Aditya Birla Fashion and Retail, about Rs 800 crore in Trent, and Rs 408 crore in Shopper's Stop. Others like V-Mart Retail are small bets for mutual funds. Funds have no equity exposure to Cantabil Retail India and Provogue (India).