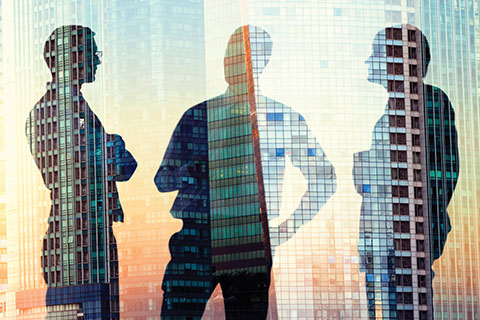 The infrastructure sector saw budgetary allocations increase from Rs 3.6 lakh crore last year to Rs 4 lakh crore this year. The higher allocation was made towards roads, railways and irrigation.
Proposal
The government has increased the budgetary allocation for National Highways Authority of India (NHAI) by 12 per cent, to Rs 64,900 crore. Indian Railways too saw allocations move up from Rs 1.2 lakh crore to Rs 1.3 lakh crore.
Impact
Increased outlay on roads and railways over the last two years should boost order books of road developers and railway EPC companies.
Proposal
An allocation of Rs 4,800 crore provided for Deendayal Upadhayaya Gram Jyoti Yojana and integrated power development schemes.
Impact
A higher focus on power transmission and distribution is a positive for the power sector.
Proposal
Select airports are to be awarded for modernisation, operations and management. Private participation is to be encouraged in new metro rail projects.
Impact
This is positive for airport developers, airport administrators and metro-rail EPC companies.
Proposal
MAT credit set-off increased from ten years to 15 years.
Impact
This move is positive for asset owners with long gestation periods.
Here are two companies that stand to gain.
NCC
NCC is a large diversified engineering company with operations across varied verticals, which include ports, airports, roads, highways, transmission and others. The company has a strong order book of more than two times its TTM revenue.
The company's building, roads, and oil and gas revenues have grown by 18 per cent annually in the last six years. NCC's expertise in road development should keep revenues buzzing for the next couple of years.
The slowdown brought about by the demonetisation scheme led to a revenue decline of 7 per cent (YoY) in the December 2016 quarter. FY17 order inflows should see the company hitting its target of Rs 12,500 crore for FY17 - its highest order addition in a single year after FY14, when it saw inflows to the tune of Rs 9,400 crore.
Ashoka Buildcon
Ashoka Buildcon is one of the larger highway developers with a presence across nine states in the country. The government's focus on highway development is expected to help Ashoka Buildcon stand in good stead. Roads account for 73 per cent of the company's latest order book, with the balance coming from power T&D.
Ashoka operates in the roads segment through a build-operate-transfer (BOT) model, which accounts for 29 per cent of the order backlog, and through the engineering, procurement and construction route (EPC), which accounts for 44 per cent of the order backlog.
Ashoka's revenues have grown from Rs 1,874.2 crore in FY13 to Rs 2,666 crore in FY16. It has guided Rs 2,000 crore in fresh orders from roads in the final quarter of FY17. Debt remains a concern though. Consolidated debt-equity ratio is expected to remain elevated at over 2x in the next couple of years.
This article is part of a series called Winners of the 2017 Budget.