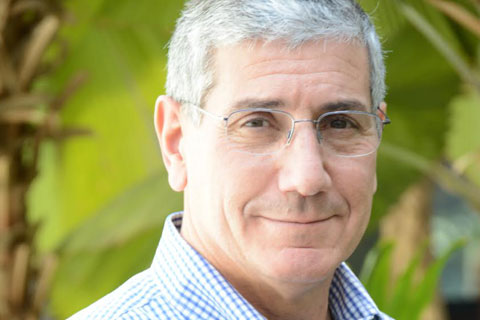 Luis Valdes has donned many hats in his decades-long career. Currently, he serves as the President & CEO of US-based Principal International, Inc. Within his career path, he has also served in several positions as a public servant for the Chilean Government since 1980, highlighting his last appointment as Insurance Commissioner for Chile (1989 - 1991). Valdes has also been an Insurance Market Consultant for the World Bank and member of the Board of various Associations in South America and Asia. He has been a professor of Business Policy and Finance since 1988 at several universities. Aarati Krishnan caught up with him for a quick chat on the Indian market.
As a large overseas investor, how do you view the Indian market and its prospects?
At this point,the financial assets are estimated to be around 55% of the average Indian investor's wealth which is mainly invested in Real Estate and Gold. Over the next decade, this ratio of financial assets is likely to rise to around 70% as investors shift their allocations in pursuit of higher returns. Even within financial assets category there is a strong case for investors switching investments from low yielding bank fixed deposits and other small savings to higher yielding mutual funds and other market linked vehicles. Mutual Fund assets are only around 3.6% of the household financial assets has a huge headroom to grow. Increase in financial literacy and awareness and backed with consistent performance that beats the benchmarks across equity and fixed income there is a strong case for Mutual funds Industry to maintain 20%+ growth trend in the future. Another trend that we see across the world is markets opening up for long term pension savings funds and I can foresee this playing out in India too over the next decade.
Have foreign investors grown less optimistic about India after its recent demonetization?
Not at all. The Indian market is a long term structural growth story with huge growth potential for both FDI investments and public equity and emerging debt market investments. The short term volatility due to demonetization should resolve itself over the next year as the economy picks up.
What are the three or four big reforms that India must undertake to ensure that overseas investors seriously consider investing in the country?
Indian government has made a lot of progress to gradually open up various sectors for foreign investment. Opening up FDI in pension markets would be one area that bring in long term capital and serious international asset management firms and product innovation. Another area of reforms would be to deepen India's debt markets.
Many global asset managers have exited India lately citing lack of opportunity and scale (Fidelity, Morgan Stanley, Deutsche Bank, JP Morgan). What is the Principal group's view on the outlook for the business in India?
The Indian market, with a favorable demographic profile, high household savings rates and steady GDP growth of 6% +, is an attractive market for mutual funds and long term savings products. Further, the current penetration of market linked mutual funds is low and has huge growth runway ahead. The overall industry is at $250 Bn which is a low base for a country with a GDP on nearly $2 Tn. For Principal Financial Group, India is a long term market opportunity and we are here to invest, build and grow a profitable mutual funds and retirement savings business over the next 5-10 years.
Globally, the Principal group is very active in the pension space. In India, market- linked pensions are just opening up with the National Pension System and Employees Provident Fund investing in equities. Why hasn't the Principal group participated as a fund manager in these pension funds?
Yes, we are a serious and significant player in the pension space in US and some of the international markets we do business in. In India's retirement planning systems are now seeing increased traction over the past 2-3 years, but they still at a nascent stage. I do believe NPS is a noteworthy initiative in the right direction and PFRDA has been continually making positive enhancements to this Scheme. Investment into NPS have steadily grown, but this growth has primarily come through mandatory accumulations from government employees. The Scheme however has to reach the masses. What is lacking of a viable distribution model and investor awareness. I remain hopeful that PFRDA will consider making suitable changes to the fee structure, to enable fund managers to begin making the investments required, to build traction in the private and voluntary NPS space, while continuing to keep overall costs under NPS lower than other available pension products. Also, bringing in tax parity between NPS and EPFO (EPFO enjoys EEE tax status) will further boost the NPS Scheme. FDI investment in this sector is currently linked to the Insurance sector and is therefore limited to 49%. Treating Pension Fund Management akin to Mutual Fund Management where 100% FDI investment is allowed under automatic route will open up the market for leading global retirement companies such as us to help broaden the retirement industry.
In India, while other AMCs have built their differentiators around a specific style (say, growth or value) or asset class specialization, it is difficult to identify Principal AMC's differentiators. What is its investment philosophy and USP?
At Principal, we bring a disciplined research focused yet benchmark aware approach to equity investing that focusses mainly on sustainable alpha generation through bottom up stock selection over market cycles. The India team follows the overall framework of "Growth at a Reasonable Price" by focusing on research led attractive bottom-up stock opportunities across a range of sectors and industries, focusing on companies with improving business fundamentals, low relative valuations and potential catalysts for re-ratings on the upside, with controlled reasonable portfolio turnover levels and high portfolio active share. On fixed income side, the team again employs a disciplined research led approach which focuses on a study of macroeconomic parameters to identify where opportunities could lie across the yield curve and in which market segment. This is combined with a robust in house credit analysis process. The aim is to generate good total return across the rate and credit cycle, by tactically managing duration and credit exposure across key funds.
How do you view the global shift in MF assets from active to passive strategies? How is Principal dealing with this shift and do you think actively managed funds will be defunct at some time?
This shift has been more pronounced in US and global equities not so much in other asset classes. However, we do not believe active funds are getting defunct any time soon. Well- managed active funds continue to appeal to investors including institutional investors. Globally we have launched a few thematic and actively managed ETFs and continue to look for new niche opportunities. Further, outside of the listed equities space, other asset classes such as fixed income, credit, real estate and multi-asset strategies continue to grow and are typically managed by skillful active managers. At Principal, we globally manage over $600 Billion across Equities, Fixed Income, Credit, Real estate and Currencies serving the US 401 (K) market and different institutional investors worldwide.
Why is it that, in India active funds are able to outperform ETFs by large margins? Do you think this will change in the future?
The Indian equity market is still evolving and offers various opportunities that skillful active managers seem to exploit well. However, the top 70-80 stocks are now very well covered and researched by the analyst community and the large cap segment has seen relatively lower (though positive) alpha compared to the mid cap segment. In the mid cap segment, where information about companies is not so widely available with fewer analysts covering them, there are more opportunities to outperform the benchmark.
Indian equity funds charge expense ratios of 2.5-3 per cent of assets and debt funds 0.50-2 per cent. How does this compare to global benchmarks? Do you think fees will falls steeply?
Active funds globally have expense ratios varying from 0.5%-1.75% depending on the asset class, fund strategy and type of share class (institutional or retail). Indian funds too could have different share classes with different expense ratios to cover management fees, expenses and distribution fees for tapping different investor segments. I believe that the market in India is still very small. As the market expands the Indian market is to follow global trends, expense ratios are expected to trend downward gradually over time based on competition and other market dynamics on top of regulatory caps that are in force.
The Indian MF space has over 3000 active schemes but most funds are clustered around conventional debt, equity and gold categories? Are there any global innovations in products that can be brought to India?
At Principal India, we pioneered an equity oriented dynamic asset allocation fund called the Principal Smart Equity Fund in 2010. The market is ripe for offering distinct and innovative mutual fund linked target risk funds and goals based target funds for addressing retirement investing. As debt markets mature and new asset classes such as REITS evolve, more innovative funds employing these novel instruments can be offered here.
In India, equity investors have traditionally managed a 15 per cent CAGR from equities and 8 per cent from debt. Do you think that, over the long term, investors need to substantially moderate these expectations?
Equity market returns are more generally linked to the business cycle and initial valuations. With the current corporate dividend yield being around 1.3% and FY18 corporate earnings growth estimated to be in the 14%-16% band, historical returns seem plausible. Over the medium term, performance of Indian companies will be backed by earnings growth, rising return ratios, increasing efficiency and greater role for the formal sector as a result of tax reforms. We believe that stocks, while volatile, should yield returns as indicated above, over the medium term, the valuation at the point of entry being a key determinant of returns.
On the debt side, with the easy banking system liquidity conditions and the neutral stance of RBI, debt market returns would be lower compared to the last 2-3 year returns. Any market volatility and corrections would present opportunities for the patient long term investor.