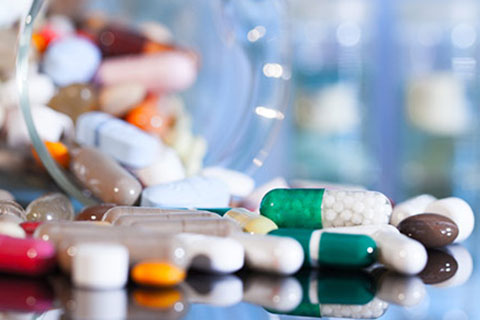 Lupin is one of India's star pharma success stories. It is the largest manufacturer of tuberculosis drugs in the world, with a presence that spans over 70 countries across the globe. From sales of Rs 2,000 crore ten years back, the company now rings in revenues of over Rs 14,000 crore (FY16). Its ROCE has averaged at 30 per cent during this period - a tough feat for even some of the highest-quality companies to maintain.
Why Lupin can continue to be an Unusual Winner
Biggest revenue driver ahead and in place: Lupin is the fifth-largest generic company in the US (5.6 per cent market share by prescriptions, IMS Health, September 2015). It has one of the largest ANDA (Abbreviated New Drug Application) pipelines in the US, with over 338 products filed, and has received approval for 196 drugs as of September this year. Further, it plans to file another 40 ANDAs this financial to further boost its revenue pipeline.
Gavis acquisition to fuel US growth: In mid-2015, Lupin acquired the New Jersey-based pharma company Gavis, and this pushed Lupin to the fourth position in terms of ANDA filings in the US. With Gavis, Lupin can now file more than 40-45 new ANDAs annually compared to 25-30 before the acquisition.
Strides in research: Lupin's focus on research has seen the company up its R&D spend, especially on complex generic verticals of derma, control substances and injectables, among others. It has under development ten NCEs (new chemical entities). Lupin expects to monetise three NCEs by FY18. The injectables market alone is estimated to be worth $13 billion.
India focus: Lupin is the eighth-largest pharma company in India (AIOCD data, July). It is also the largest supplier of anti-TB drugs in the country, with a market share of 53 per cent. It ranks third in cardiovascular-system and respiratory therapies. It also launched around 140 products in the country in the last three years, especially in the cardiac, diabetic and derma verticals.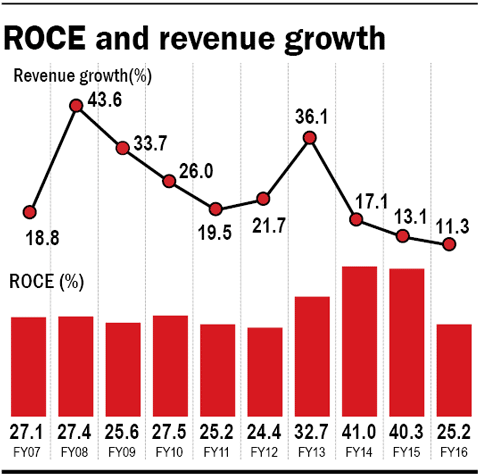 Outlook and valuations
The overhang over its Goa facility that recently cleared the USFDA inspections had resulted in Lupin's valuations cooling down. It now trades at 23 times its earnings - lower than its five-year premium of 27 times. This makes the stock attractive at current valuations. Multiple triggers that include a strong ANDA pipeline, benefits from generics and gains from Gavis are expected to see earnings compound at 30 per cent (HDFC Securities estimates) between FY16-18.