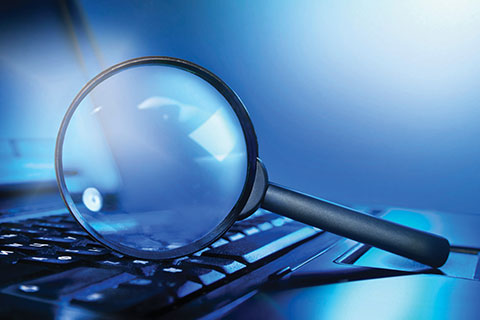 The last time the Nifty IT P/E fell below the 15 mark, it was the 2008 global financial crisis. Last month, the index again fell below this level (see the first chart below).
While there has been some slowdown in IT demand in recent quarters, what has spooked the markets is the perceived threats the Indian tech industry faces from a Trump presidency. After all, the Indian IT industry is largely US-centric. The top five Indian companies, for instance, derive between 48 and 63 per cent of their revenues from the US.
Trump is likely to pursue a protectionist policy, with a focus on retaining jobs in the US. He may adopt a carrot-and-stick policy to prevail upon American firms to hire the locals instead of outsourcing to countries like India. Take the recent example of IBM. In November this year, IBM let go around 500 American workers in favour of outsourced personnel. Trump threatened a 35 per cent tax on the companies that resorted to such moves. In the following month, IBM announced that it was planning to hire 25,000 people in the US and invest a further $1 billion over the next four years.
This is the risk that is playing out in the markets. What happens when more such companies decide to stick to local talent instead of hiring Indian techies? One argument against such an eventuality is that the US does not have enough trained engineers to fulfil all its requirements.
Trump administration and Indian tech companies
It would be prudent to expect that Trump will go through with at least some of his protectionist policies. What can likely happen is some combination of the following:
Increase in minimum wages: This could be done to discourage Indian IT firms from bringing in low-cost engineers from India.
Hike in H1B visa: Apart from the quantitative restrictions on H1B visas, Trump has stated in public that he would not allow H1B visa holders to take away American jobs.
Increased cost of operations: The combined impact of higher wages and higher visa costs could mean increased costs of doing business in the US for Indian IT companies. That could bite into the profitability of most of India's tech companies.
There is no clarity yet about what Trump will resort to push up local hiring. Some quarters in the tech industry opine that Indian tech companies already pay higher-than-minimum wages in an industry that is seeing higher competitive intensity, so raising of minimum wages may not exactly be the deathly blow that some expect. Also, in the long term, advancements made in cloud, digital and networking could render sending in skilled engineers to the US mainland redundant. But that is still some years away.
In the meantime, as the indices get nervous about growth prospects in the already-challenging American market, valuation premiums awarded to IT companies have started coming down. The second graphic highlights how the P/Es of large Indian tech companies have come down after many years.