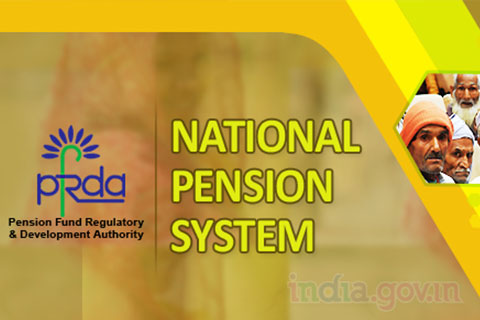 Pensions regulator PFRDA has taken a big step to make NPS account opening completely paperless. This means you as a potential subscriber do not need to submit any paper physically anywhere to open a NPS account if you do Aadhaar based registration and eSign feature. This will provide a big boost to the government's Digital India initiative. Many financial product investor feel submitting forms and documents are tedious. This slows down the process, besides introducing friction in the experience.
Let us look at what PFRDA has done. In a circular dated Dec. 15, the regulator has directed that in case Points of Presence (PoP) integrate the eSign-online electronic signature service within their applications for NPS account opening, then there is no need by subscribers/POP to send the physical application form to Central Recordkeeping Agency (CRA).
It was way back in 2013 that PFRDA had allowed acceptance of e-KYC (electronic Know Your Customer) as a valid process for KYC verification. But despite making most of the account opening processes online, there was still the requirement to print the filled form, paste photograph, affix signature and submit the form physically to the CRA. The form was to be sent within 90 days from the date of allotment of PRAN to CRA or else the PRAN was 'frozen' temporarily. PFRDA's Dec. 15 circular now opens the possibility for e-Signature process enabled POPs to dispense with the requirement of physical submission of application form. Now, a large number of Indians will be able to open NPS accounts, the regulator hopes.
So, check out with your chosen PoP service provider about the new integration option.
This is how registration using Aadhaar works. We will tell you about the eSign feature as well.
You must have an 'Aadhaar number' (with a mobile number registered with Aadhaar)
Your KYC in NPS will be done using Aadhaar through One Time Password (OTP) authentication
OTP for the purpose of authentication will be sent to the mobile number registered with the Aadhaar
Your demographic details and photo will be fetched from Aadhaar database and populated in online form
You need to fill up all the mandatory details online
You would be required to upload your scanned signature (in *.jpeg/*.jpg format having file size between 4kb - 12kb) as part of the registration process
In case, you wish to replace the photo obtained from Aadhaar, you may upload a scanned photograph
You will be routed to a payment gateway for making the payment towards your NPS account from Debit/ Credit card or Internet Banking
In addition, NRI subscribers should
Select the Bank Account Status i.e., Non-Repatriable account or Repatriable account
Provide the NRE/NRO bank account details and upload scanned copy of passport
Select the preferred address for communication i.e., Overseas Address or Permanent Address (communication at overseas address would entail extra charges)
Now after Permanent Retirement Account Number (PRAN) is allotted, subscriber can use eSign option. For Tier I PRANs generated through Aadhaar, you have option to eSign the document by following the below mentioned steps:
1. Select 'eSign' option in the eSign/Print & Courier page
2. OTP for the purpose of authentication will be sent to your mobile number registered with the Aadhaar
3. After Authentication of Aadhaar, Registration form will be successfully eSigned
4. Once a document is eSigned, you need not send the physical copy of form to CRA
5. eSign charge ?5 plus service tax
In case your PoP doesnt integrate the eSign feature in their application, you can still print and courier the form.
In case you dont have Aadhaar also, you have to use the registraion process using PAN (where the verification is done by the bank).