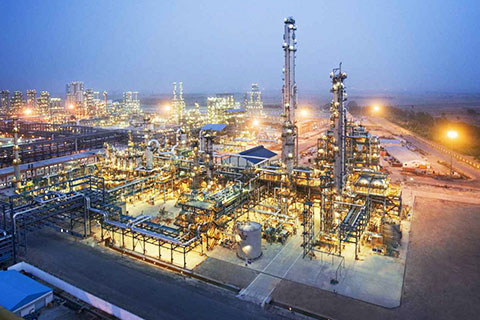 The government's decision to link domestic-gas prices to the four international gas-trading hubs has brought a windfall for Indian gas-consumer companies. This decision has led to an 18 per cent cut in gas prices - the fourth price cut taken since October 2014. Natural-gas price now stands at $2.75 per mmbtu (million British thermal units) as compared to the earlier rate of $3.37 per mmbtu.
A fall in gas price has, in the past, not translated to an equivalent fall in the price for consumers. Gas-supply companies have historically kept some of the gains for themselves. We discuss three gas companies - Gujarat Gas, Indraprastha Gas and GAIL, which are set to gain.
Gujarat Gas
Gujarat Gas' gross margins hit an all-time high of `7.2 per standard cubic metres (scm) in the last quarter, largely on account of the fall in gas prices.
The company, in the past, suffered from its high-priced gas contract with Qatar's RasGas. As a result, the company's net profit fell by 71 per cent in FY16. This caused the company to lag behind its peers as well as the stock market. Subsequent re-negotiation with RasGas from January 2016 onwards as well as the decline in spot LNG prices have brought the company substantial relief. Gujarat Gas could stand to see 151 per cent (YoY) jump in FY17 earnings per share (ICICI Securities estimates) and its FY16-FY19 earnings per share is likely to compound at 60 per cent annually, driven by annual volume growth of 11 per cent and persistent high margins.
Indraprastha Gas
Low gas costs have helped Indraprastha Gas see its margins move up from `7.6-9.6 per scm in FY11-FY6 to its all-time high of `10.7 per scm in Q1FY17. This margin upmove is expected to improve further as gas prices have fallen further. Indraprastha's gas cost has fallen from $6.6-8.8 per mmbtu in FY14-FY16 to $5.1-5.4 per mmbtu. Gross margins could trade in the range of `10.7 - 11.5 per scm (ICICI Securities estimates), assuming gas prices at $3.1-3.5 per mmbtu in FY17-FY19. This is likely to result in Indraprastha's earnings per share to compound at 25 per cent during this period.
GAIL
The country's largest gas-transmission company has been down in the last couple of years since it saw peak-market valuations in October 2014. The company's earnings were hit by its petrochemical losses and the fall in LPG production. The earnings per share for FY16 came in at `18 per share - a 12-year low. Things are looking up for the company though.
Besides the lower gas price, GAIL also stands to gain from the recent Petroleum and Natural Gas Regulatory Board's (PNGRB) hike in the transmission tariff that the company earns. Gas-transmission EBITDA is expected to grow by 22 per cent annually between FY16 and FY19. Its petrochemical business is expected to return to black, while LPG too is set to gain from lower gas prices. GAIL is expected to see its earnings per share compound annually at 46 per cent between FY16 and FY19 on the back of the low base of FY16. The company is one of the best bets in the gas space not only because of the fall in gas price but also because of the multiple triggers of higher tariffs and better-performing petrochemical business.