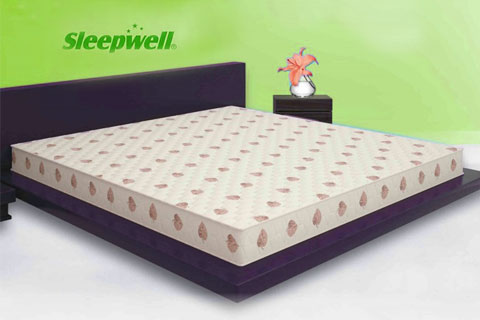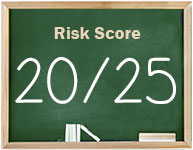 Sheela Foam which came into existence in 1971 makes the iconic Sleepwell brand of mattresses. It commands about 6% of the mattress market but about 20-23% of the organized segment of the market. PU Foam (the type of mattress that Sheela Foam specializes in) currently makes up about 50% of the total mattress market but this is expected to increase going forward especially due to its heat retention properties. Residential demand accounts for about 64% of Sheela Foam's sales with the rest going to sectors such as automobiles, garments, shoes and sound absorption systems. This makes the potential housing slowdown post demonetisation a major worry.
There are reasons aplenty to be optimistic. A young, urbanizing country with a growing population is fertile ground for a mattress maker. Rising income levels will also induce Indians to pick branded foam mattresses (made by Sheela Foam and its peers) over more traditional ones. The market is currently dominated by the unorganised sector which commands a 70% share. The GST and demonetisation are likely to push business towards organised players from their unorganised competitors. Internet sales, currently at a low 3% of the market, are likely to move significantly up.
On the other hand, the company is heavily dependent on unpredictable raw material prices with raw materials taking up about half of revenue. Its capacity utilization levels are also strikingly low at about 33%. It is offered to you at a steep earnings multiple of about 33 and the money raised will go to the promoters rather than the company (since it is a part exit). The numbers are impressive but also leave plenty of room for doubt. Its revenues grew at about 10% over the past four years while profits grew at a blistering 92%. However much of the growth occured in 2015-16 and can be attributed to inherently unpredictable raw material costs rather a rapidly growing topline or a controlled fall in expenses.
In all, the company passes 20 out of our 25 applicable tests. We invite you to go through them before you answer the principal one in your mind.
Who's selling and how much?
Polyflex Marketing Private Ltd part of promoter group is selling 15.37% of the company. After the sale, its stake will fall from 27.75% to 12.38%. In total, shares worth 510 crore are being offered. Post stake sale, promoter holding will come down to 85.63% from 100%.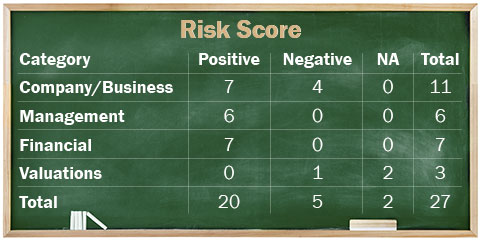 Company / Business
1. Are the company's earnings before tax more than Rs 50 cr in the last twelve months?
Yes, Sheela Foam's earnings before tax were Rs 152 cr in the last 12 months on the back of a fall in raw material prices in FY16.
2. Will the company be able to scale up its business?
Yes, its primary products include mattresses used by homes and PU form used in automobiles, furniture and clothings. Both these products are expected to witness strong increase in demand for years to come. 66% of mattress market and 70% of PU foam market is held by the unorganized sector which should over time, yield ground to large players such as Sheela Foam.
3. Does the company have recognizable brand/s, truly valued by its customers?
Yes, Sleepwell one of the most respected names in Indian mattress market.
4. Does the company have high repeat customer usage?
No, PU foam mattresses have a fairly long replacement cycle of 6-8 years.
5. Does the company have a credible moat?
Yes. Sleepwell's solid brand and well established history (the company commenced operations in 1971) grant it moat.
6. Is the company sufficiently robust to major regulatory or geopolitical risks?
Yes, although company has to work with several raw materials which are hazardous in nature, the company has demonstrated solid work quality standards and has not faced significant regulatory actions.
7. Is the business of the company immune from easy replication by new players?
No, there are no barriers to entry or exit or technological barriers.
8. Is the company's product able to withstand being easily substituted or outdated?
Yes, the management has been able to adapt the company's products to newer technologies and materials.
9. Are the customers of the company devoid of significant bargaining power?
No, there are a lot of players (both organized and unorganized) in the market which has provided significant bargaining power to the consumers.
10. Are the suppliers of the company devoid of significant bargaining power?
Yes, the principal raw material for home comfort products is PU form which is manufactured in-house. As far as other raw materials are concerned, company purchases them at the spot rate in a reasonably competitive market environment. However the absence of long term contracts does expose the company to price fluctuations and supply disruptions..
11. Is the level of competition the company faces relatively low?
No, there are a number of both organized and unorganized players in the market.
Management
12. Do any of the founders of the company still hold at least a 5 per cent stake in the company? Or do promoters totally hold more than 25 per cent stake in the company?
Yes, the founder group will continue to hold 84.63% of the company.
13. Do the top three managers have more than 15 years of combined leadership at the company?
Yes, the top three managers of the company have been with the company since its inception in 1971.
14. Is the management trustworthy? Is it transparent in disclosures which are consistent with Sebi guidelines?
Yes, there is nothing in the prospectus or the public domain that makes us believe otherwise.
15. Is the company free of litigation in court or with the regulator that casts doubts on the intention of the management?
Yes, there is nothing in the prospectus or public domain that makes us believe otherwise.
16. Is the company's accounting policy stable?
Yes. We have no information that indicates otherwise.
17. Is the company free of promoter pledging of its shares?
Yes, there is no promoter pledging of shares.
Financial
18. Did the company generate current and five-year average return on equity of more than 15 per cent and return on capital of more than 18 per cent?
Yes, it generated a 5 year average return on equity of 19.24% and return on capital employed of 19.58%.
19. Was the company's cash flow-positive during the previous year and at least four out of the last five years?
Yes, it was positive in all five years..
20. Did the company increase its revenue by 10 per cent CAGR in the last five years?
Yes, revenues grew by 10.36% in last 4 years.
21. Is the company's debt-to-equity ratio less than 1 or is its interest coverage ratio more than 2?
Yes, debt-to-equity ratio is 0.34 and interest coverage is 14.03.
22. Is the company free from reliance on huge working capital for day to day affairs?
Yes, company has reduced its cash conversion cycle from 37 days in FY12 to only 18 days in FY16 on the back of improving debtor and inventory management.
23. Can the company run its business without relying on external funding in the next three years?
Yes, the company's bank balance increased from 20cr in FY12 to 217 cr in FY16 and its debt fell from 248cr to 115cr during the same period. However should the management make any acquisitions, additional funding will be called for.
24. Have the company's short term borrowings remained stable or declined (not increased by greater than 15%)?
Yes, they have declined by 35% over the last 4 years.
The Stock/Valuation
25. Does the stock offer operating earnings yield of more than 8 per cent on its enterprise value?
No, at the price band of 680-730, the operating earnings yield is about 4.61%
26. Is the stock's price to earnings less than its peer's median level?
At the price band of 680-730, the price to earnings ratio is about 32.82.
27. Is the stock's price to book value less than its peer's average level?
At the price band of 680-730, the price to book value is about 10.16.
Book Running Lead Manager (BRLM)- Edelweiss Financial Services and ICICI Securities