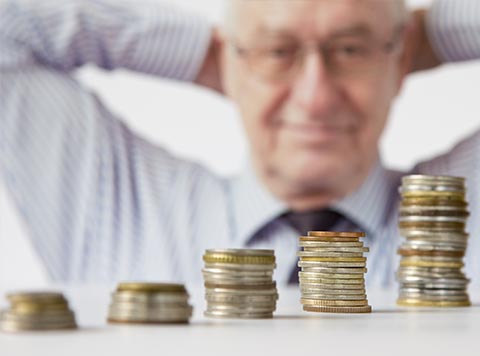 The NPS allows individuals to choose their own allocation between three asset classes - equity, corporate bonds and government bonds (which they can change once a year) or opt its lifecycle fund which automatically allocates their savings between the three classes based on their age. A recent move by the Pension Fund Regulatory and Development Authority (PFRDA) increases the number of lifecycle funds to three.
A lifecycle fund is a fund that allocates an individual's corpus between the three NPS asset classes - equity, corporate bonds and government bonds based on his or her age. The existing fund allocates 50% of the corpus to equity, 30% to corporate bonds and 20% to government bonds for individuals who are 35 or below. After 35, the allocation to equity and corporate bonds is automatically reduced in favour of government bonds every year (according to a pre-set schedule) until the individual reaches the age of 55 at which time the allocation is set at 10% equity, 10% corporate bonds and 80% to government bonds.
The two new lifecycle funds introduced by the PFRDA are categorised as 'Aggressive' and 'Conservative.' The Aggressive fund begins at a 75% equity allocation at the age of 35 (and below) and falls to 15% at the age of 55. The Conservative Fund begins at 25% and ends at 5%. The existing lifecycle fund will also continue as the default scheme alongside the new entrants and will be labelled 'Moderate'.
The PFRDA has also introduced another asset class 'A,' into the NPS. It includes Real Estate Investment Trusts (REITs), Infrastructure Investment Trusts, Alternative Investment Funds (such as Private Equity) and Residential and Commercial Mortgage-based securities. Asset Class 'A' is not part of the lifecycle funds which means that investors would have to actively 'opt into' the asset class. Investment into it is capped at a maximum of 5%.