Our Q & A session with Mrinal Singh, fund manager, ICICI Prudential Value Discovery Fund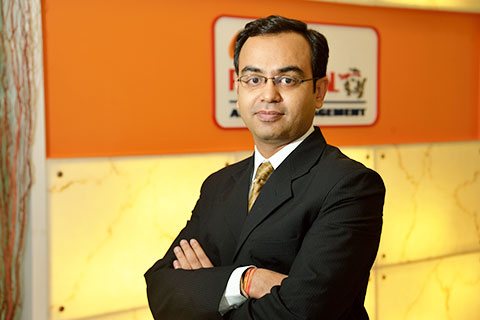 What is the investment strategy of your fund? (including internal rules on investment universe, capitalization orientation and maximum cash allocation)
ICICI Prudential Value Discovery Fund is distinctively positioned as a value fund in the industry, having a track record of a decade. The scheme follows the classic principles of value investing to buy fundamentally well-managed companies at discount to their intrinsic value. The scheme focuses on selecting value stocks that are likely to transform into tomorrow's market leaders resulting in potential capital appreciation over time.
We may also resort to contra investing strategy which involves selection of stocks that are out of favour at a certain point but have the potential to do well over time owing to factors such as strong fundamentals, future turnaround in the business cycle and revival in economic growth.
What are the essential attributes for the stocks to be in your portfolio?
While investing in companies, we use several parameters like primary research, bottom-up rigour and meetings with company management. The scheme, through its process of discovery, seeks to identify stocks whose prices are lower, relative to their historic performance, earnings, book value and cash flow potential.
What kind of stocks never enter your portfolio?
We would steer clear of stocks/sectors which are not offering reasonable value over the long-term. A broad framework for stocks that could never enter the portfolio would be based on the promoter's background. For instance, we are uncomfortable investing in companies, where the minority interest doesn't get taken care of well.
What will you attribute the relatively consistent performance of your fund in recent years?
The fund has performed across various market phases as it was able to outperform benchmark in bull as well as bear market phases due to a blend of top-down approach and bottom-up rigour. We reduced our concentration in some sectors and stocks where we felt valuations were getting rich and rebuilt our positions when we were more comfortable.
A good portion of the incremental flows we have received in the last year has been invested in large-caps because that is where we find potential for reasonable risk-adjusted returns. In November to February 2016, the selling that we saw in the markets was large-cap dominated. So, we saw more value opportunities emerge in that space and made investments in large-cap.
Any tactical miss you regret (not having, or not having enough or holding something) in your portfolio?
Our investment process helps us to identify investment ideas which help create wealth over long term. However, sometimes while booking profits, we may have exited a little earlier.