Our Q & A session with Pradeep Gokhale, fund manager, Tata Large Cap Fund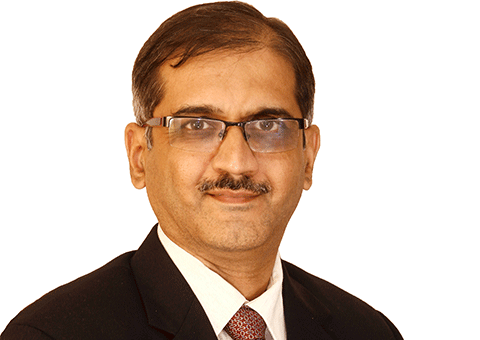 What is the investment strategy of your fund? (Including internal rules on investment universe, capitalization orientation and maximum cash allocation)
The Tata Large Cap Fund focuses only on large cap stocks. We define large cap stocks as top 125 stocks by market capitalization. We do not invest mid cap stocks in this fund. Within this investment universe, the fund focuses on stocks with good earnings growth and good capital efficiency. Growth at Reasonable Prices (GARP) is the predominant investment strategy employed by the fund. We believe Indian economy offers significant growth opportunities and companies that grow well can give good rewards to investors. Investment in companies that combine growth and capital efficiency ensures that the rewards of growth accrue to existing investors as such companies do not dilute equity frequently.
What are the essential attributes for the stocks to be in our portfolio?
We believe the investible universe can be divided into two broad sets:
Higher quality set of businesses - companies that have compounding characteristics, good governance, better management quality, innate strengths in their business areas and superior capital efficiency.
Tactical opportunity set - businesses having a basic standard of quality, which may make a good purchase at a certain valuation. This is the other set of companies that we track for trading gains.
Within these two sets, our bias is towards companies in the first set. I prefer businesses-
With high entry barriers or businesses that have innate strengths that are difficult to replicate for competition
Which are scalable and have secular growth opportunities
With high capital efficiencies, which is a sign that management makes rational capital allocation decisions
We do buy stocks from the second set as a tactical play, when we feel valuations are in our favour and there could be some catalysts present which could cause the valuations to be rerated. However, such stocks do not form a large portion of the portfolio.
What kind of stocks never enter your portfolio?
There is a saying 'never say never' and this is true in the investment business also where there are examples of companies staging smart turnarounds from the brink of bankruptcy. That apart, generally I try to avoid businesses with low entry barriers or where the level of value addition by managements is low, companies with high debt levels and history of capital misallocation.
What will you attribute the relatively consistent performance of your fund in recent years?
I have stuck to my investment philosophy and style mentioned above and tried to have a disciplined approach through the bull and bear phases of the market. My portfolios have been biased towards growth and quality. This is reflected in the consistent and superior risk adjusted performance. My overweights in auto, cement, select industrials and pharma stocks worked in my favour. Also, consistent underweight positions in global commodities and corporate banks through the last three years helped reduce the volatility in my portfolio.
Any tactical miss you regret (not having, or not having enough or holding something) in your portfolio?
During the recent market panic in January-February 2016, I added to my holdings in some of the beaten down auto and corporate banking names. However, I should have added more weight to these names as during that period valuations were very attractive in that space.
Please click here to read the analysis of this fund.