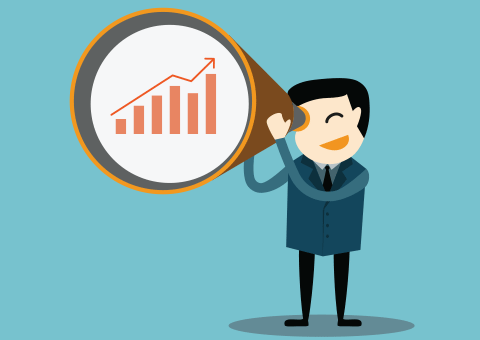 The capital-goods sector had seen orders drying up. The entire sector suffered from lower fresh ordering. However, it looks like the days of gloom for the sector are changing.
Fresh orders in the capital goods sector are up 26 per cent in January 2016 over the previous year. Sector companies like L&T and Kalpataru have reported higher order wins. The capital-goods sector is moving.
The graphic highlights the top industries that have been placing fresh orders in the last one year.
Here are the top four sectors awarding fresh orders:
Roads: The Modi government has set its sight on building roads as a primary infrastructure area. Last financial, it set itself a target of 8,000 km. This year, the target is higher, at 10,000 km, and with investments to the tune of ₹1,00,000 crore in roads alone. Roads, thus, have constituted the highest growth in fresh investments, at around ₹50,000 crore, in the period February 2015-January 2016, cornering 22 per cent of fresh orders finalised in this period.
Power generation: Bridging the energy shortage has been a priority for this government. Continued focus in this area has seen energy shortage decline by half to 2.3 per cent levels compared to 4 per cent in May 2014. Power generation, therefore, not surprisingly has seen the second-highest inflows of fresh orders - to the tune of ₹42,400 crore and has contributed 18 per cent of all fresh orders.
Transmission: The government's aim to deliver power to all census villages by 2018 is expected to see investments to the tune of ₹2.6 trillion. The main investments to be made are in transformer capacities, transmission lines and substations. In the last 11 months, the sector has seen fresh orders worth ₹38,200 crore, constituting 16 per cent of all fresh orders.
Railways Indian Railways: proposes to invest a staggering ₹8,56,000 crore over the next five years to modernise and upgrade an ageing system. The central government wants to develop mass transit systems for cities that have a population of over two million people. It is estimated that 50 such cities will rise by 2050. A significant part of proposed investments will also go into developing metro, monorails or light-rail vehicles. In metros today, an estimated 2,000 metro cars are expected to be ordered by metro rail operators in the next five years. In the last 11 months, railways put up fresh orders to the tune of ₹29,500 crore constituting 13 per cent of fresh orders in this period.