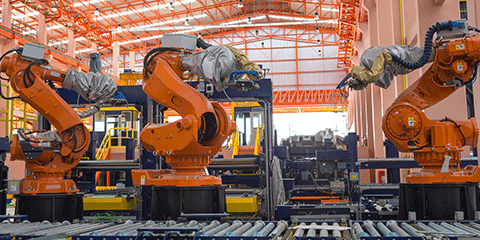 The slowdown in the economy has taken a huge hit on capital-expenditure (capex) programmes of Indian Inc. The two graphs in the story show the nominal and real capex sanctioned by banks and financial institutions over the past 22 years. Here is what we can see.
The global bull run that ended in early 2008 had seen the highest capex in two decades. That was a remarkable phenomenon, especially when you look at FY03 levels. Capex had multiplied many times over the next four years. And then the financial crisis of 2008 hit. That caused a pull-back in capex for two years (FY08-09) before capex levels topped even the FY07 levels. FY10 was a year when India Inc's capex investment peaked. It has been a consistent downhill momentum in capex ever since. The state of capex is so dire that nominal value of projects sanctioned today is at FY05 levels, while real levels of capex are lower, at FY99-01 levels.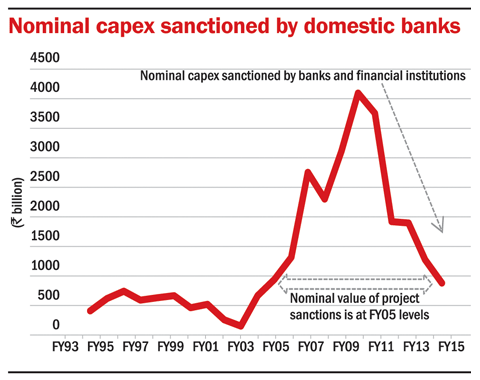 A big factor that drove capex requirements of India and much of global momentum was the unquenchable thirst for growth in China. Scores of industries in the country - from iron ore to steel and other metals and commodities - saw demand growth from China driving their fortunes up. That dream has now gone. As China struggles with growth, it has ended the demand growth for many commodity and metal companies. Without demand from China, there is no requirement for building capex for scores of industries.
Then there is the bad-shape domestic economy that has destroyed capex programmes of a whole host of industries. The table shows the state of capex for various industries.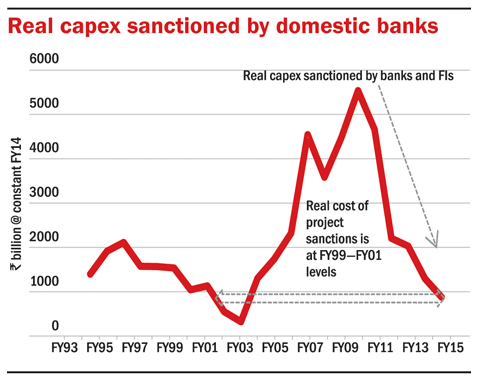 The capex values marked in red in the table show the latest capex programmes of respective industries are at their lowest in the last ten years. Those that are not marked in red are close to their ten-year lows. A cursory look at the table tells you the state of capex in various industries. Seven out of 12 industries have seen their capex fall 90 per cent from peak levels of this decade. The fall is maximum, 97 percent from the peak, in the case of hospitals, electrical equipment and transport services. That's a lot of pain. It tells something about the state of capex investments in the country.