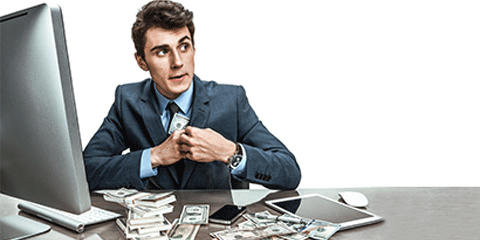 Of the multitude of problems that Indian equity investors face in India, a good number arise from the fact that companies are not transparent in their behaviour. They hide bad news, leaving investors to evaluate them on the basis of what is partly a fictional model of the company. Most seasoned investors and fund managers know that while some business groups are clean, others are more prone to this kind of lying than others.
It is one of the unfortunate realities of Indian investing that taken as a business group the Government of India belongs to the latter category. It may be the government which, by definition, should follow all rules and laws scrupulously, but in actual behaviour it's a rogue promoter group which cares nothing about minority shareholders and will bend the rules whenever possible. The recent troubles of public-sector banks amply demonstrate this. Stock prices of PSU banks haven't exactly been healthy for a long time, but the recent declines that they have seen, in comparison to their private peers, are simply precipitous.
As soon as the Reserve Bank of India started a crackdown on banks' practice of hiding bad loans, skeletons have started tumbling out of PSU banks' cupboards. It seems that banks were reporting only the barest minimum in terms of the quantum of questionable-quality loans on their books. The impact on their financial numbers has been huge. A perfect example is Punjab National Bank, the second largest public-sector bank after SBI. PNB's earnings for the quarter ending December 2015 were ₹50 crore, down from ₹650 crore in the corresponding quarter a year ago. Moreover, the bank recognised a tax write-back of more than ₹900 crore in the quarter, something that is normally done only in the fourth quarter. The reason: NPAs were up from ₹1,400 crore to ₹3,000 crore. Not just that, the grapevine has it that at least half of bad loans are still to be recognised as such.
Putting together all these numbers, it seems likely that if the quarterly results had been prepared with 100 per cent honesty, then instead of that ₹50 crore profit, we could have been looking at a loss of more than ₹2,000 crore! That's what I mean by the Government of India being an untrustworthy promoter. Not that it helps. Investors know what's going on and have driven down PSU-bank stocks to great depths. PNB's market capitalisation is now just ₹16,000 crore. Other old names are worth far less. Allahabad Bank is worth just ₹2,600 crore, while Dena Bank is ₹1,000 crore.
Worsening the problem is that the finance ministry seems completely out of ideas about what to do. It's crystal clear that these banks have been hollowed out by years of crony capitalism, both within the banks and at the level of the political leadership. The existing situation has been worsened by genuine business problems, including the commodity slump. There's no easy way forward, but the pain would have been easy if the banks had not lied about the situation and the government had not been complicit in that lying. In fact, banks have been declaring non-existent profits and paying the government tax as well as dividends on them. In a way, I'm happy that this crisis has come to a head just when the fiscal situation doesn't permit a taxpayer-funded solution.
As for investors (and fund managers), they must realise that becoming the Government of India's business partner can be very risky business indeed.