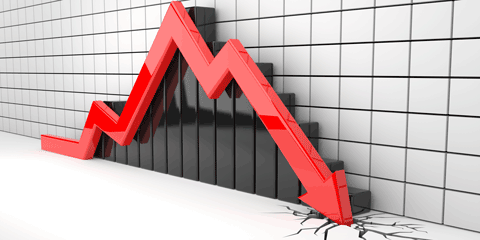 Years of loose monetary policies followed by governments across the world have lowered the global cost of capital. A number of successive quantitative-easing (QE) programmes from the US to Europe and China have resulted in lower interest rates, higher global liquidity and FIIs hungering for returns higher than those offered by risk-free products.
One sector in particular caught the fancy of investors - FMCG. The surge in demand for FMCG stocks saw the average premium that the BSE FMCG index commanded jump from 30 times earnings in 2011 to 40 times at present.
Why were FMCG companies singled out by investors?
In a post-financial-meltdown era, the FMCG sector offered non-cyclical revenue and earnings streams that most other sectors could not boast of. Sustained earnings became a rarity and FMCG companies that offered such secular earnings growth were re-rated many times over (see the first table).
How Valuations Have Moved
High inflation in India meant that FMCG companies offered higher revenue and earnings growth. The sector on aggregate reported annual revenue and EBITDA growth of 16.5 per cent and 17.6 per cent, respectively, in the last ten years.
What happens when inflation climbs down?
In a lower inflationary environment, FMCG companies are likely to report lower revenue and net-profit growth as compared to the high growth seen over the last couple of years. Evidence of this trend is visible in the latest earnings of the sector. Take industry leader HUL, for instance. Its annual compounded EBITDA growth has halved down from a ten-year average of 13.51 per cent to 7.62 per cent in the last 12 months. A similar pattern is visible among other sector companies (see the second table). In a similar fashion, revenue growth rates of nearly all FMCG companies are today lower than their ten-year average growth rates.
What is happening to sales and earnings
What this means for FMCG valuations?
Even though FMCG companies benefited from lower commodity prices in recent times, higher advertising and promotion expenses in order to defend market share have kept gains in check. Volume growth, the backbone of growth of FMCG companies, is weak and expected to remain so in the near term.
A lower global inflation will put the sector in a lower gear, both in terms of top-line growth and earnings. In this situation, the premium valuations that many in the sector command at present may come under pressure. A host of marquee companies that include HUL, Marico, Tata Global Beverages and ITC reported single-digit EBITDA growth in the last 12 months. All of them stare at a real risk of de-rating if earnings growth does not catch up. All indicators point that they may not.