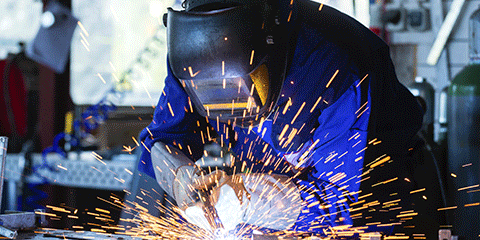 Earlier this year in April, while addressing businessmen at a meet organised by the business lobby Confederation of Indian Industries (CII), Arvind Panagariya, the Vice-Chairman of the NITI Aayog, said: "Here is my charge to you: if I look around, none of you invest in industries, in sectors that would generate lots of employment; all of you just run away from hiring purpose." As Panagariya further said: "Every year, 12 million enter the labour force. What is your plan for the country so that more people are employed? We really need to think. You know the ground conditions; why you are not investing in sectors which are more labour-intensive such as food processing, electronic assembly, leather products."
Panagariya, of course, knows that success in manufacturing is important for any country to succeed economically, to draw people out of poverty and not continue to be a developing country, or to put it more euphemistically, an emerging market.
As Matt Riddley writes in The Evolution of Everything: "To this day, it is very hard for a country to become a knowledge economy without being an agricultural success and then a manufacturing success first... It's the path that Britain and America followed at a more leisurely pace in the eighteenth, nineteenth and twentieth century."
At the same time Panagariya was perhaps batting for the current political dispensation that he is close to. In his book India's Tryst With Destiny (written with Jagdish Bhagwati), he explains in great detail why Indian manufacturing doesn't scale up or why most firms start of small and continue to remain small. And given this, Panagariya understands what the real problem is for Indian manufacturing.
As Bhagwati and Panagariya write: "The ministry of labour lists as many as fifty-two independent Central government Acts in the area of labour. According to Amit Mitra (the finance minister of West Bengal and a former business lobbyist), there exist another 150 state-level laws in India. This count places the total number of labour laws in India at approximately 200."
Further, these multitude of laws are "not entirely consistent with one another, leading a wit to remark that you cannot implement Indian labour laws 100 per cent without violating 20 per cent of them."
This surfeit of labour laws essentially ensures that most Indian manufacturing firms start of small and remain small. Take the case of the garment manufacturing industry. India barely has any big firms in this sector. As T N Ninan writes in his book, The Turn of the Tortoise: The Challenge and Promise of India's Future, "Rigid labour laws prevent flexibility in manning for a seasonal industry, and hardly any large-scale operation exists that could deliver economies of scale. The country has only three or four garment makers with turnover in excess of $100 million."
The labour laws come in the way. In fact, things have now reached a stage where Bangladesh exports more garments than India. In 2005, Bangladesh exported garments worth $6.9 billion. India was ahead at $8.6 billion. Between then and 2012, while Bangladesh's garment exports jumped to $20 billion, India's went up to only $14.4 billion. India's garment exports are now way behind those of Bangladesh. China's garment exports, meanwhile jumped from $74 billion to $154 billion during the same period.
The textile industry, in order to cater to export markets, needs to deliver large orders at a quick pace. As Mihir S Sharma writes in Restart: The Last Chance for the Indian Economy, "Really long assembly lines still matter in textiles: in some cases, 100 people can sequentially work to make a pair of trousers in least time. In Bangladesh, the average number of people in a factory is between 300 and 400; in the South Indian textiles hub of Tirupur, it's around 50."
This best explains why even Bangladesh has overtaken India when it comes to garment exports. Further, garment manufacturing can create a massive number of jobs in India. As Ninan writes: "India's garment export industry employs 7 million people-or about a million jobs for every $2 billion of exports... Getting to the size of Bangladesh's garment export industry would add more than 2.5 million jobs. The number would grow to a total of 18 million jobs if India reached Bangladesh's export target for 2020 ($36 billion). That translates into 2 million additional jobs every year for the next five years." In fact, the garment manufacturing sector can employ a large number of women as well.
To conclude, there is a problem and it has a solution. The solution is well known: improve the labour laws. But nothing major has been done on that front by the Narendra Modi government.
As Ninan puts it: "The government is unwilling to do what it takes to get garment exports to take off. It is a telling enough comment that the country's most labour-intensive large industry received, between 2000 and 2012, a total of just $1.27 billion as foreign investment." And that is indeed very sad.
Vivek Kaul is the author of the Easy Money trilogy. He can be reached at [email protected]
This column appeared in the December 2015 Issue of Wealth Insight.