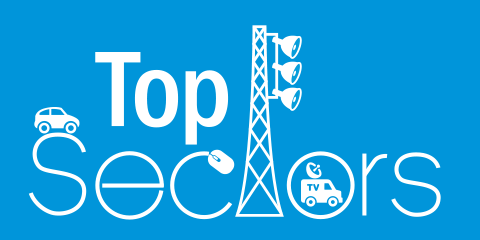 We find ourselves in the times of falling industrial production (that hit its 22-month low in October), falling global demand and crashing commodity prices. These have caught entire sectors in their grip. The commodity sector is down; mining companies are down; real estate, metals and capital goods - are all down.
A gloomy picture. Yet, there is a small group of sectors that is doing well - sectors that have seen some of the best earnings growth numbers in recent months. Pharma is in the pink of health. Mid-cap pharma names are performing smarter than their larger peers. In a highly politicised environment, media companies are raking it in. One political party lambasting the other is a good business for newspapers and generates competing ads. Technology is humming along. The next big thing, 'the internet of things' (IoT) that aims to make all things smart is just at its nascent stage. The automobile sector too has picked up speed in the race for the highest earnings gains and has zoomed ahead of other sectors.
This story looks at some of the best-performing sectors in the economy today and also the top performing companies in them. These are the industries and companies that are buzzing today.
Watch this space for other sectors.