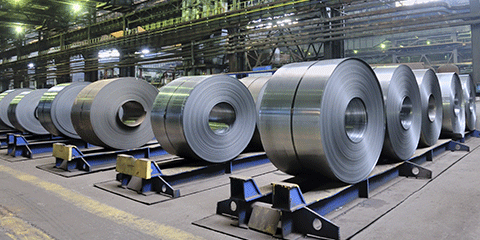 Zhu Jimin, who is the deputy head of the China Iron & Steel Association, said "China's steel demand evaporated at unprecedented speed as the nation's economic growth slowed."
In a country where investments in fixed assets make up 46 per cent of the GDP (2013), that is a worrying sign. Steel is a vital ingredient in China's growth story and primary raw material for many industries, including real estate. A slowdown in steel demand thus signals a slowdown in the core economy as well.
Steel demand contracted 8.7 per cent in September this year (YoY). Production that peaked at 823 million metric tonne last year sounds a far-away target from the 608.9 million tonne produced in the first nine months of this year. Stockpiled inventories - a headache for producers - are up 1 per cent to 84.75 million tonne as of October 2015. Xu Lejiang, Chairman of Baosteel, the country's second largest steel producer, without giving a time frame, has warned that steel output is likely to fall 20 per cent.
Steel prices lowest since 2009
China is the world's largest steel producer, churning out half of the world's annual steel production. You can gauge how big China's steel industry is with this fact: China produces more steel than the United States, the European Union, Russia and Japan combined.
Falling local demand that has not been met with a matching cut in supply has meant that steel prices have nosedived. Manufacturers - both local and from round the world, as in Brazil and Australia - in a bid to increase the market share have reduced prices further. In the last one year alone, iron ore (62 per cent content) has crashed from $80 per metric tonne and recently touched the $50 mark.
More trouble ahead
Both Goldman and Citigroup have projected ore prices to hit $40 per metric tonne by 2016. Many large and medium-sized mills are already reporting losses. In the nine months of this year, China's steel industry has reported losses to the tune of $6.2 billion. Access to finance and debt repayment and restructuring has become severely affected as the banking industry restricts lending to the industry.
Another headache is the country's transition to a consumption-led growth. That will mean the country looks at other consumer-focused sectors for the next leg of growth and not infrastructure and steel as it has traditionally. That also means new housing construction and manufacturing could remain under pressure, keeping a check on steel-price rebound.
This also puts into doubt the economic growth rate of the country. China has targeted 7 per cent growth this year, which many analysts have questioned. Though steel prices appear unlikely to recover much, this metric will remain a key barometer of the country's economic health.