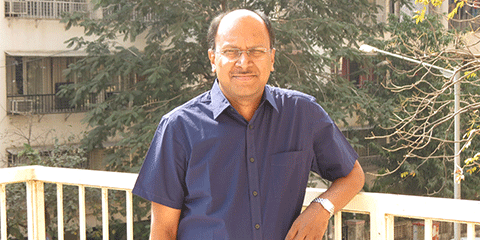 We derive our strength from the strong parentage inherited from both of our sponsors, Union Bank of India and KBC Asset Management NV. A strong customer centricity is inherent in all our actions. For example, we successfully launched the Union KBC Trigger Fund Series 1, which was structured in such a way that the customers walked away with a very positive experience, though it was not a money spinner for the AMC. Our unique distribution model gave us the ability to reach out to many under-serviced areas in the country and generate business. Even today majority of our customers tend to be first-time investors in mutual funds.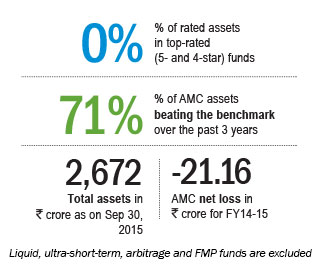 Another advantage we have is the robust systems and processes derived from our parents that help us to produce superior risk-adjusted returns.
We feel that low financial literacy in the country is a weakness not only for us but for the whole mutual fund industry. With the help of our distributors, we have been conducting investor awareness programmes through innovative short animated film series and interactive sessions on a regular basis.
Challenges ahead
Market volatility can make retail investors somewhat jittery. Hence, making them understand that market volatility could help them in the long run is a big challenge. It is also very important to make sure that the right products are sold to the right customers at the right time. We have, for example, entered into distribution tie-ups where we have clearly communicated to the particular distributor that we would want them to promote only SIPs for us. This is to minimise the chances of mis-selling.
Competition
We, as the Indian mutual fund industry, continue to be small as compared to traditional investment options like fixed deposits, savings deposits and gold. Our industry's assets under management (AUM) are still around 7 per cent as compared to our GDP. The AUM break-up shows that around 72 per cent of the industry AUM is contributed by the top five cities. This leaves us with a large untapped domestic market.
If we have to reach out to a larger part of potential investors, especially considering the geographic spread of our country, it is important to have more players in the market. New players can bring in different distribution models, innovative products, healthy business practices, etc., all of which would be beneficial to investors. Similarly, we need a lot many more distributors also. The present system is showing strong signs of polarisation. Top ten AMCs accounting for 80 per cent of the industry AUM and more than 100 per cent of the profits of the industry while top 20 distributors receiving 65 per cent of the commission payouts by the industry is certainly not a healthy situation.
Retail reach
We have ambitious targets in terms growing number of folios and SIPs.