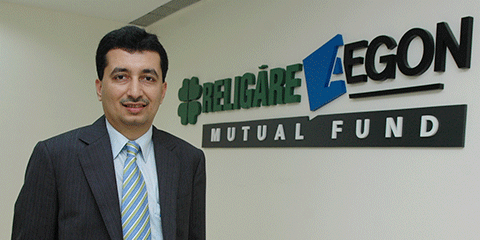 The key strengths of Religare Invesco are: (a) stable senior-management and investment teams; (b) proprietary content and investment processes leading to consistent fund performance; (c) products across equity, debt, gold and PMS (segregated accounts) designed to suit different investor needs; and (d) offshore advisory platform catering to global investors.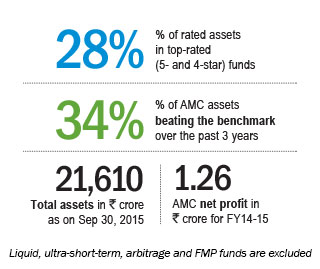 Our biggest weakness is that we are still a young brand in Indian business. In this business, there is no substitute for time. Reputation and trust are built over a period of time. The whole value of this business is building up a consistent fund performance track record over 10, 20, 30 years.
Challenges ahead
For the first time in many years both property and gold are looking unattractive in the immediate future and therefore retail investors are flocking to equity. It will be important to maintain and grow these inflows into equities and not let the retail investor spirits get dampened. The biggest challenge is to make investors aware of continuing with their asset-allocation plans and not get dissuaded by short-term negatives in any asset class.
The biggest challenge from an investment perspective is slowing growth and continuous downgrades of earnings expectations. In May 2014, we were saying that earnings upgrade in India would start from January 2015. Now we are saying January 2016, and this too is at risk currently. It is therefore likely to be a very stock-specific market, with very divergent returns between two stocks in the same industry.
The other key investment challenge is that globally we will move from zero interest rates and ample liquidity to rising interest rates and reduced liquidity for the next five-seven years. We will now need to differentiate between a quality company/sector and another which has just benefitted because of benign rates/ample liquidity.
Competition
Currently, we are in a vicious cycle - small market size, limited product innovation and all AMCs/distributors focus on poaching the existing client by reducing product margins, leading to industry consolidation and players leaving the market.
We have missed the bus of growing the market size in the last decade. If we can grow the market size by five-ten times, everything will take care of itself - competition will thrive, there will be product diversity, etc.
I like RBI's idea of payment banks. Can we have niche players/licences given out in the AMC industry too, say, at reduced levels of capital and other requirements? These AMCs will then offer either very differentiated products or only a couple of simple products to mass market... This is worth a debate.
Retail reach
There is no explicit target for growing retail reach. We have our own branch/staff presence currently in 62 cities in India and we will keep increasing this as the market size grows.