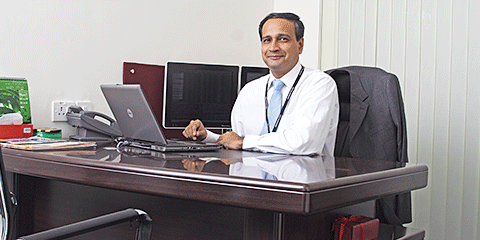 I think the biggest strength that we have is that we are an integrated asset-management house. Risk management or the control over what we do is the same in India as it is in the global structure.
We have a global investment philosophy of value investing. We believe that stock selection should not be too dependent on individuals. Yes, talent is important but process is more important. It makes sure that at some point of time, a fund's character does not change, even if fund managers change. Another strength is a stable team.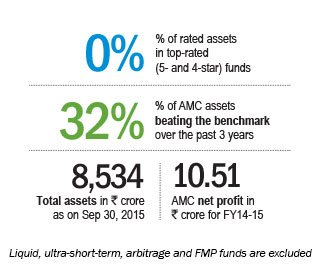 I think the weaknesses have been that in the past we weren't always integrated. We do not have as much visibility as some competitors. That is because we do not have multiple products in each category.
Then, HSBC, being a foreign bank, has limited reach in terms of distribution. For historical reasons, HSBC has been a very conservative bank, which tries to understand how its products will be sold. We spend a lot of time on who our distributors are and whether we should take the risk of a HSBC product being sold by somebody else.
Challenges ahead
There are a large number of products and categories that Indian investors can be exposed to. But the challenge is to explain to them how they should access these.
In India the market is distributor-oriented. This reduces interaction with investors.
The key challenge for investors is that different assets tend to perform at different points in time. We have a very different product based on dynamic asset allocation that actually addresses this issue.
The key challenge is that India is slowing down. We were expecting a lift-off in earnings this year, which has not materialised. The timing and quantum of rate cuts are also uncertain. Risk on the credit side is rearing up again. But on the equity side the slowdown could offer a good entry point.
Competition
In the US there are a range of asset managers. They also have much more assets to manage. There are not enough channels for proper equity allocations. Most savers in India prefer traditional bank deposits and assets which are much more understood by people.
Money is made in equities through a limited set of strategies - growth or value. However, I think having more AMCs helps in competition, which keeps everybody on their toes. I think more AMCs help give investors more choices. The large number of players actually help each other to grow and keep up innovation.
Retail reach
We are working with a lot of new distributors. But our concern remains the same: how an investor will understand what he's buying and how he is sold the product in the right way.