Akash Singhania, Head - Equity, Deutsche Asset Management (India), says Indian markets trading at a slight premium to long-term average multiples is justified, given the favourable macro and recovery in growth and earnings. Investors should continue to invest with a medium to long term horizon, he adds. Excerpts from an interview.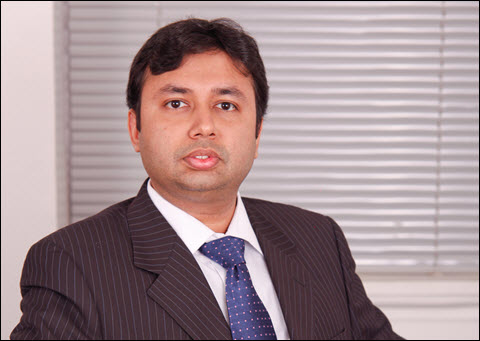 The stock market has become extremely volatile. Everyday, market participants are talking about new cues while discussing the near-term volatility in the market. What is in store for the market in the medium to long term?
Near-term volatility based on news and events is inevitable and perpetual, leading to trading opportunities. However, investors should focus on the longer term return potential of the market, based on its fundamentals, including economic macro, growth and earnings prospects. In the medium to long term, equity markets could deliver double-digit returns to investors.
Do you think it will be a while before the US starts hiking rates? The market seems to be still nervous about the possibility of an immediate hike? What is your view?
The fed rate hike is expected in the third quarter of this calendar year. The Indian economy is now better placed to withstand the effects of the fed hike as the fiscal and current account deficit has improved substantially and the rupee stabilized. The Indian economy is witnessing higher growth, compared to many other emerging market economies, a stable currency and a big beneficiary of falling crude prices. There could be short-term volatility in global emerging markets but the Indian markets should be relatively less impacted.
Are the markets going to be at the mercy of global cues in the coming days? If yes, there are quite a few negative factors lined up in the horizon. How to do you view the scenario?
Global cues affect liquidity and foreign institutional flows. Indian markets have seen more than 15 billion USD inflows from foreign institutional investors in each of the last three years. Indian markets have been an attractive investment destination buoyed by improving macro and recovery in growth on an absolute basis as well as on relative basis compared to other emerging markets. We remain sanguine on domestic growth prospects and believe that India will remain an attractive destination for foreign investors.
Dismal outlook for the corporate performance come into the fore once in a while in the market. Do you think the performances of Indian companies in the next few quarters are going to spook the market?
Various profitability indicators of corporate stand around a 10-year low. Sales growth, Ebitda growth, Ebitda margins currently are near their 10-year lows. Corporate PAT-to-GDP again is near 10 year-low. We expect these to pick up with recovery in economic growth. Also, corporate earnings tend to grow faster when interest rates are cut and growth recovers. Quarterly earnings could be volatile but on an annualized basis corporate earnings should grow in double-digits for the coming three to five years.
DWS Alpha Equity has gained from the uptrend in the market last year, as it has steadily climbed in our ranking. What was the strategy that helped you to regain the lost ground?
For the Alpha Equity Fund, our investment philosophy is based on a fundamental approach to investing with quality and growth as its key drivers. The investment strategy is a combination of top down and bottoms up approach as well as identification of themes and trends. The fund intends to create long term capital appreciation to its investors with emphasis on large cap stock selection.
Are you going to change your strategy this year since the market conditions are totally different now? The market is more volatile or moving in a small band most days, before hitting new milestones.
Sectoral allocations might change with changing fundamentals and valuations; however, the strategy remains the same. Focus has been on investing in large quality companies with robust business models and consistently achieving superior risk adjusted returns with lower volatility.
There are some murmurs about the suitability of Systematic Investment Plan in a secular bull market. What is your view on the topic?
Systematic investment plan is a steady way to invest superseding the risk of market timing. Nonetheless adhoc investments depending on liquidity needs and financial planning is a good option, which could be exercised at running corrections in a secular bull market.
Stock market participants have been asking investors to scale down their expectations from equity in 2015. What is your view?
Given the backdrop of a steep rally in the equity markets last year, expectations need to be tempered. Fundamentals of Indian economy remain strong with fiscal deficit, current account deficit and inflation in much better shape, lower crude prices, monetary easing to continue and pick-up in earnings and growth. Thus, double digit market returns are expected in the medium to long term.
The market is entering an unknown territory - historic high, stretched valuations... Individual investors tend to get very nervous in such a scenario. What is your advice to them?
Markets are on a high but valuations are not expensive. Indian markets are trading at a slight premium to long term average multiples, which is justified given the favourable macro and recovery in growth and earnings. Investors should continue to invest with a medium to long term horizon.