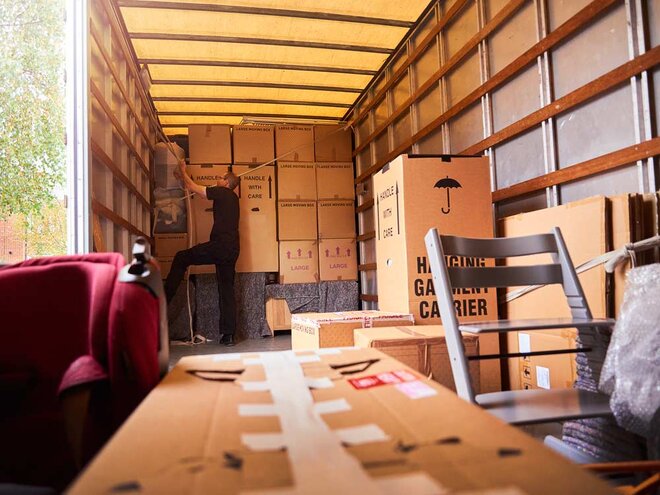 My first landlord in London was, as bad luck would have it, an Indian. I don't now recall where we met and how - maybe in the tube - but he had a gift of the gab and I was a novice in London and he talked me into it and I became a tenant in his dilapidated house in Hampstead.
Actually, he did not talk me into it, for he could hardly talk but he did tell me during our first meeting that he had seven houses in London, which he had apparently acquired, almost for a song, after Hitler's Blitz. He had arrived in England just before the war to study engineering, just like me, and was forced to stay on, making ends meet by working as a cook in hotels, and later as a successful businessman, selling perfumes to young girls at weekly fairs.
He used to dress as a Maharaja, complete with a silken robe, with a peacock feather in his headgear, and his wife, an Indian, in a resplendent silk saree beside him. Thus attired, they sold vials of perfume to unsuspecting females who worked all day in armament factories and had money to burn.
My friend - he called himself Benarase, though I doubt that was his real name - amassed a fortune buying bombed out houses for a song, which he proposed to re-do after the war and make a pile. I lived in one of his houses only for a few months and have no idea whether he really did what he boasted he would.
It was a crazy introduction to London and I soon left him for a decent accommodation in Kensington, which advertised itself as a royal borough and was home for more duchesses than in the harem of Henry VIII. But the place was near my college and there were so many Indian students in the area, the smell of curry wafted across the avenues and you really felt at home, though there were few Indian eating places in the area.
Food was a problem in London, as few of us could cook, although, a friend, who later joined the Atomic Energy Commission and retired as its chief, had apparently acquired unusual skills in that department and could whip up more than a passable curry on time. When he returned home, many of us had to make do with boiled potatoes once again, which did not taste too bad with a pinch of lemon pickle, which, for some reason, was a staple diet of quite a few Englishmen down on their luck.
Around this time, I ran into V K Krishna Menon, though I do not now recall where I first met him. He had an office near Trafalgar Square and I remember climbing the stairs and knocking at his door but he was rarely there. Menon had a tremendous capacity for strong tea and also strong words which he used generally against whoever happened to be his enemy No. 1 at the time. He had lived in London since the First World War and did not have a good word for anyone. But he was exceedingly kind and helpful to students like me, though I could see that he had very little money and couldn't really help us much.
Some of us adored him. We helped him in his office, typed his letters, brought packets of tea for him, though it was rationed and was available only against coupons. I remember bringing him fresh dosai from a small restaurant near India House for his lunch. I often wondered how he managed to stay alive and give all those speeches in Hyde Park, on just a few cups of tea without milk or sugar, and a biscuit once in a while, but he was always fresh as a daisy with a cutting word for everyone, including the old woman who cleaned his office now and then.
When Menon became our high commissioner in London after independence, I joined him on the condition that I would leave office early in the afternoon to attend college. The arrangement did not work out as we had hoped and I left him after a few months. I did not see him again until after the debacle on the Chinese border. Those who knew him and worked with him wondered how the great man - for that is what he looked like to us - had made such a big mess and brought India to its knees.
But that was far ahead in the future. In the meantime, I moved from one bed-sitting room to another, and at the time was so broke, I had to move into what was obviously a slum in south London. I paid only a few shillings for the smelly place, but it had a gas ring on the staircase where some of us could cook our meals, which generally consisted of curried potatoes, the cheapest vegetable you could think off, washed down by a couple of cups of strong "Menon" tea. I grew so thin that my friends got worried and were planning to take me to a hospital when a miracle took place. I was offered a job in an engineering company, which, considering the state of affairs I had landed myself in, I promptly accepted, and moved out of the slum back to Hampstead.
There were plenty of rooms in Hampstead - and at one time I had George Orwell as a neighbour - but the landladies were sniffy about Indian tenants and always looked us up and down before giving us keys of their houses. I got tired of all that and decided to rent a proper flat and share it with fellow Indians. London was now full of Indian students and I had no trouble getting them to share the accommodation.
I had by now completed my degrees and decided it was time to go home, though quite a few friends of mine had made up their minds to stay back and make their career in England. To me, it was never much of an option. The Planning Commission was offering me a job which I had half a mind to accept, but so had Tata's who wanted me to join a company of theirs in Bombay, my home town. In the end, I accepted a job with a British Company and returned home in style, though by the time I arrived in Bombay, the company had folded, and I was left high and dry, with a huge suitcase and a few hundred pounds in my pocket, but no job.
Bombay had changed considerably in my absence, as cities - and persons - do and, for a while, I was tempted to drop everything and return to England when a kind Parsee took pity on me and offered me a bed-sitting room in his spacious flat in Malabar Hills. I had at last arrived home, in more senses than one, and started frantically looking for a job.
The writer is a well-known columnist & economist.
This column appeared in the December 2014 Issue of Mutual Fund Insight.