Amara Raja Batteries
Amaron, the brand under which Amara Raja sells its batteries is the second largest industrial and automotive battery manufacturer in India. Although the automobile sector has witnessed a slowdown, the company has rapidly grown to capture significant market share with its effective marketing and management. The company generated return on capital of more than 40 per cent in the scenario where the margins are very low in the OEM.
Exide Industries
Exide is India's largest battery manufacturer for automotive, telecom, traction, UPS, naval, and motive power market. Once a monopoly in the OEM segment, the company has been losing ground to Amara Raja, which is posing stiff competition in the automobile sector. The company has ventured into non-core area in the insurance sector through its subsidiary ING Vysya Life Insurance which it has recently renamed as Exide Life Insurance.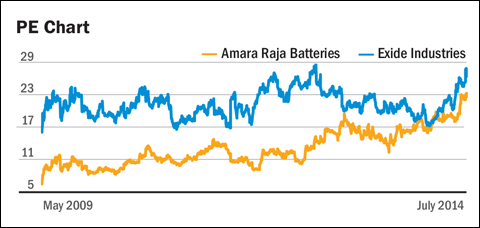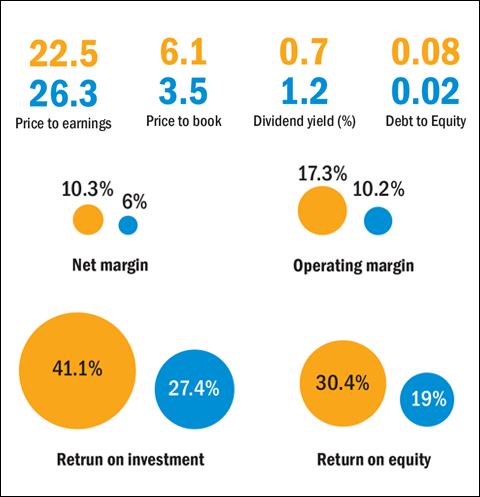 The organised battery market is a duopoly with these two companies. Amara Raja has capitalised on better technology because of its tie up with Johnson, which gives its batteries longer life and a better hold in the replacement market. It also has better margins. Exide on other hand has suffered a decline in its margin due to rising lead prices and is also being penalised for its investments in unrelated areas like insurance. Exide, has started reviving itself with a Japanese tie up and change in pricing.