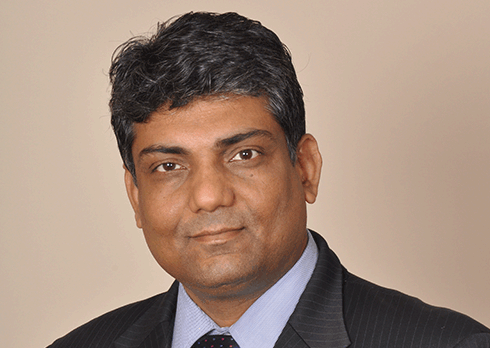 Current account and fiscal deficit are encouraging says Sanjay Parekh, fund manager, Reliance Banking Fund and feels with inflation under check, the prospects of the banking sector are there to tap.
What triggers can impact banking funds?
The banking sector is the backbone of any economy and a catalyst for economic recovery. I think currently the banking sector offers investors with ample opportunity to play on consumption and capital expenditure cycle at reasonable valuations. Also there are wide range of stocks to pick from public sector, private sector, old private sector and the non banking financial company (NBFC). Coming back to the banking sector, I believe two important factors in terms of current account deficit (CAD) and fiscal deficit are both under control, which are very important aspects for the banking sector. In the recent past, we have also seen more upgrades than downgrades of corporate rating, again a very healthy sign for the banking industry. Even the worst of asset quality issues is behind us and I believe that we are at the peak and it will start receding after one or two quarters. One can argue that in public sector banks there are some high non performing assets (NPAs), but we believe that henceforth it will stop growing. However, the area of inflation looks little sticky and we should have very realistic expectations on inflation. While short term data may have been favourable, the trend needs to sustain over the longer term for us to expect any lowering of rate. We may see consumer price index (CPI) coming down from July onwards only because of its high base effect. However given that the RBI governor had indicated target threshold of CPI inflation to 8 per cent for this year and 6 per cent for next year, it's unlikely that, the RBI will take any decisive action on rate cuts on three-four months of low inflation data. So we should keep all this in mind and not expect much cut in rates.
The silver lining is that the worst of the inflation maybe behind us and we might not look at interest rate rising from current levels. I think the key catalyst for recovery of the banking sector would be the revival of the investment pipeline that will lead to lower asset quality problems and in turn help the banking sector. The theme may remain volatile going forward as we had seen some sharp movements in the last few weeks. However, we have witnessed superior performance of the scheme over a long term time horizon and investors should invest in such thematic funds from a medium to long-term perspective.
What is the rationale behind the surge in the stock price of so many public sector banks?
I think firstly, we saw overreaction on downside and that got corrected. Valuations were at extremely low levels and hope of a stable government which would result in resolving of asset quality problems played important part in the rally. However, most importantly, the news of de-leveraging by select infrastructure developers had some encouraging impact because the biggest benefit of such an exercise will be to the PSU banks and these are few of the reasons why they have moved up so sharply. Market will always move on hope but some part is also because of some reality on the ground level. Secondly, valuations were very reasonable, they were trading at price-to-book value between 0.4-0.5 times at their recent lows. But if we adjust the book value for the asset quality and some part of restructuring then the adjusted price-to-book value moves to 0.9-1 times Adjusted BV (adjusted for net NPA and part of restructuring). So, now everything will depend on cycle which includes capital flows, corporate de-leveraging, easing monetary policy and structural policy reform. But the biggest question remains that how will they get capital? How will the new regime clear bottlenecks and how projects will be cleared? Having said that, there is still some pain in the PSU sector and it will take another two quarters to get things corrected. So we will be tactical in terms of investment into PSUs.
What is your overall view on the private sector banks?
The leading private banks in the country have created such a strong franchise, that the same cannot be replicated easily. These banks have strong current and saving account (CASA) ratio, they have huge distribution network, their growth in fee income (even though muted) from various avenues have helped. These banks control their operating costs without compromising on growth in franchisee.
Some of these banks have done a lot of work (on asset quality and cost control) anticipating the slowdown, but they had some pain on the corporate or SME book which has been handled properly. I believe that going forward; such large banks have huge potential in terms of appreciation in their market capitalisation in line with global standards. Some of these banks have witnessed a strong rally in the recent past and hence one needs to take a long term view to invest from current levels. There might be some time or price correction. But these are good secular assets which we want to own for the next 3-5 years. Apart from the leading private banks there are few old generation private banks which are also managed quite efficiently with low net NPAs and are available at attractive valuations.
What is your outlook on the banking sector and what are the roadblocks for revival in the sector?
We need to have realistic expectations on key parameters like inflation and interest rates and the same will not change overnight. On the political front while a stable government at the centre will be a positive trigger, the government needs to be given some time to actually execute their plans. The important thing for the banking sector will be how the new government plans to clear the existing stalled projects. If they can clear the projects, then it would give room for new planned investments and that will in turn revive the Capex cycle and the overall economy. This will also assist in creating more employment opportunities. Productive employment is important because it can have positive spin off on segments like ancillary sector, small and medium enterprises (SME) and mid-level corporate.
While inflation appears to be peaking and largely in control, shocks to this assumption can arise from any sharp spurt in crude oil prices or from below average monsoons. Lastly, we should keep an eye on global developments and while there is some recovery in the financial markets in developed world, one can't be insulated from global developments. For example, in July 2013, one decision of tapering by the US Federal Reserve spooked the markets globally. We remain positive on the prospects of a revival in domestic economy and believe the sector being a key catalyst of any recovery, presents a strong investment case. Investors can consider allocations to the theme based on their risk appetite and time horizon.
Why should investors buy a banking fund when they get enough exposure through diversified or multi-cap funds (banks exposure of 20-25 per cent in equity schemes)?
You have a valid point. But, instead of comparing banking funds with diversified or multi-cap funds, we should look at both the categories complementing each other. There is always room for thematic funds and with the banking sector being an integral part of the economy one can consider having some exposure to the sector.
Our fund has been in existence for over a decade and we have witnessed investors who have remained invested for this entire period, underlining the wealth creation potential. For instance, ₹10,000 invested in May 2003 would have become ₹1.17 lakhs in March 2014 i.e 11 times growth over a decade.
This interview appeared in the July 2014 Issue of Mutual Fund Insight.