We talked to leading economists and fund managers to help you make sense of what is happening in the US and how it could impact emerging economies like India. This is what Harsha Upadhyaya, Head - Equities, Kotak Mahindra AMC, had to say: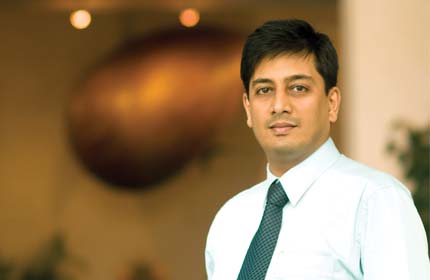 With the US Fed delaying the tapering, what impact can it have on the markets?

The markets have definitely got more time to adjust and prepare. Whenever it is announced, a gradual taper will be liked by the markets as it lessens likelihood of any shocks in terms of liquidity in financial markets globally. With recent signs of improvement in CAD and stability in currency market, India is likely to be less vulnerable now. It is difficult to predict the short term fund flows in the event of taper. Right now, most of the hot money has moved out of the country. India's macro-economic situation, especially on the external front, is also improving. Given all this, the shock is likely to be less intense.
Is there a possibility of debt default in the US?
We do not think that the markets are either prepared for or building in such an eventuality. We believe that even in the worst case scenario, it is likely that at least a short term or temporary resolution is reached.
Will tapering, CAD and inflation cap the Sensex movement till the end of this year?
CAD seems to be a problem of past. The ongoing partial US government shutdown and stalemate on US debt ceiling issue; QE taper is likely to get pushed back further. At this point, inflation seems bit sticky. However, markets are likely to move in line with corporate earnings and re-rating depends on economic recovery or expectations of stable coalition after the elections.

Which sectors are you favouring and avoiding?
We are currently overweight on IT, telecom and auto. The IT industry is witnessing renewed business momentum along with added boost in terms of y-o-y currency depreciation. After years of consolidation, telecom sector seems to be on better profitability and growth path going forward. Auto sector is well placed to cash in impending improvement in economy in our opinion. The least favoured sectors are capital goods, power and engineering.
What is your advice to investors considering present conditions?
Most investors have either moved out of or have avoided equities in the recent past vis-à-vis other asset classes. Currently, equity valuations are well below long term averages and also the economic and corporate fundamentals are expected to improve gradually going forward. Therefore, this may not be the time to be underweight on equity. Over the next 3-5 years equities will definitely outperform most other asset classes. The current range bound market actually provides a great platform to make staggered and disciplined equity investments to cash in on economic recovery as and when it occurs.
This interview first appeared in the November 2013 issue of Wealth Insight.