The countdown for Union Budget 2013-14 has already started and there are lots of hopes from the Finance Minister, P Chidambaram, to bring India back on the growth track. Country's top fund managers, in conversation with Value Research Online, are expecting that FM will announce measures that might bring retail investors back to financial markets.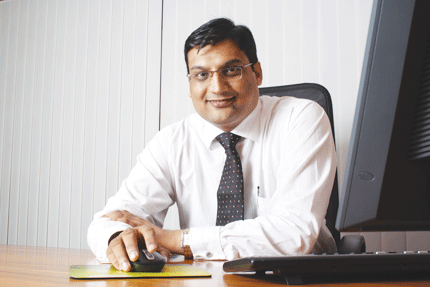 Navneet Munot, the CIO of SBI Mutual Funds, is expecting a revival of financial markets over physical assets.
What are your expectations from the Budget 2013-14?
I would expect the government to go back on the path of fiscal consolidation and a revival in the investment cycle. Also, in the last couple of years the saving rates have gone down and particularly, diversion of household savings into physical assets has been a reason to worry. So,I think government needs to come out with measures which can bring retail investors back to financial assets.
What is your expectation for mutual funds in this budget?
If government takes proactive measures to bring savings back into the financial assets, I think it will be beneficial to mutual fund industry as well.
Where do you see fiscal deficit?
I think the broad numbers are known for this year as well as next year, which is 4.8 percent of Gross Domestic Product in FY 14 and 5.3 percent of GDP in FY 13. So unless it is better than what
Finance Minister has already spoken about, it wouldn't have much impact. However we have to wait and see what steps are taken by Finance Minister to achieve the numbers.
What is your view on interest rates after the budget?
It is likely to come down from the current levels on the back of improvement in fiscal situation and inflation coming down. The Reserve Bank of India will cut policy rates going forward.