What is your agenda in your new role as Managing Director?
I was the deputy Managing Director for almost two years and worked closely with Mr TP Raman, the former MD. So, the transition was seamless and now my agenda is to continue with the direction that we had set for at the beginning of 2012. My priority is to beef up the existing technology to serve our over 20,000 IFAs and distributors, besides over 20 lakh customers, better.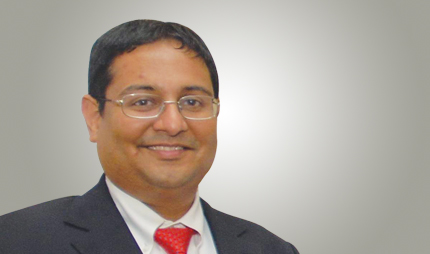 As a beginning, we have changed our transaction platform (RTA) to Sundaram BNP Paribas Fund Services, which is a group company. To bring both the distributors and customers under the new RTA entailed a massive and tough transition. However, things have stabilised now and I feel that the new RTA platform and technology should give us an edge.
Another area that I would like to focus on is growing our global business. For a start, we have gone ahead with the aquisition of a company in Singapore, which will be our platform to manage global funds. Another priority area is the fixed income programme, where we have suitable products which are delivering very competitive returns. In 2009-10, fixed income assets accounted for around Rs 2,000 crore, which was a fifth of our total assets. In 2012, we are managing Rs 6,000 crore in fixed income assets, accounting for just a shade under half of our total portfolio.
Over the past two years Sundaram MF has launched several capital protection schemes. What kind of products do you plan to launch now?
Investor appetite for risk and equity is very muted, so we need to look at other options than capital protection. We are working on a number of products. For example, funds with multiple asset classes and global exposures have been launched. At the same time, our anchor fixed maturity plan (FMP) programme will continue with 2-3 launches a month.
The competition from other established asset management companies (AMCs) has become more intense now, what is your strategy for coming months?
Competition has always been there. What we need is innovation and value to increase our market share. You must consider a few things. First, the asset management industry is fragmented globally, as is the case in India. It is not as if the winner takes it all. Second, we are hovering just outside the top 10 list by size, so we are at no great disadvantage with scale. Third, despite the presence of large AMCs and market vagaries we have grown or at least maintained our share. Also, we have not bought assets and have been consistently profitable. So, there is a lot we are doing to compete, but the top of mind areas that need attention are dampened market sentiment and muted regulatory action to boost the industry.
Several industry participants including AMCs say that the mutual fund business is passing through a difficult phase, what are your views?
The facts are evident - total assets have shrunk, total revenue pool has shrunk more and profitability has suffered greatly, particularly for smaller AMCs. In India and globally, investors have lost faith in the markets. In the past five years, Indian markets have delivered less than half the return of fixed deposits on post tax basis. There is little that we can do on these issues right now. But, the Association of Mutual Funds in India (AMFI) is working with the Securities and Exchange Board of India (SEBI) and Finance Ministry on a constructive reforms package which, I feel, will help the industry.