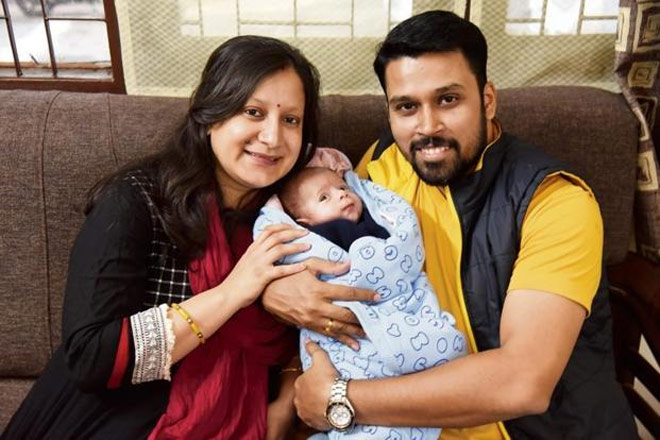 Alok Kumar Jha and wife Amrita Jha, both 32, were keen on investing in real estate back in 2017. They set out a budget of Rs1 crore for this investment but planned to fund it by taking a hefty amount of loan from their employer. "Both of them work for the same bank in Bhopal and their employer offered loans for the purchase of real estate; so they decided to book a flat in Navi Mumbai," said Melvin Joseph, Sebi-registered investment adviser and founder, Finvin Financial Planners. "Their job is subject to frequent transfers so it was not a good idea to make a purchase in a faraway city."
When Alok visited Navi Mumbai to finalise the deal, he felt like he wasn't organising his money well. "I read about Joseph in a newspaper and decided to consult him immediately because time was passing and I was not sure about the investment," said Alok. Timely advice by their financial planner helped the couple make the right decision. "I changed my mind and dropped buying the house. The decision saved me a lot of money. I was going to make a big mistake at an early stage in my career," added Alok.
The couple learnt that investing in real estate in Navi Mumbai would give them a yield of less than 2.5% and how the scope for capital appreciation was low because property prices were stagnating for many years with quite a lot of houses lying vacant.
"After much discussion, Alok and Amrita decided to shift their investments in equity mutual funds through systematic investment plans (SIPs) and Public Provident Fund (PPF) to meet their short- and long-term goals," said Joseph. Being a young couple with many years of professional service remaining, it is wise for them to invest aggressively in equities.
The couple invested randomly without any specific goal in mind. They didn't keep a track of their cash flows as well. "We lost some of our hard earned money in the stock market," said Amrita. "But now, all our investments have some meaning and are meant to meet specific goals." Alok and Amrita have a month-old son and they wish to save up to Rs1 crore in the next 18-20 years for his education. Their other money goals include saving enough to purchase a house before they retire and having sufficient corpus to enjoy an independent and joyful life after retirement. Apart from their long-term goals, they are also investing in debt funds for short-term goals such as annual vacations.
The couple has learnt from their mistakes and want to make sure they pass on the right money values to the future generation. Alok said he sees people earning a handsome amount of money from very early on in their career. "I'd advise future generations to allow a financial planner to take care of their hard-earned money so they get the best returns," said Alok. "Saving and investing is good but without plans, any plan or fixed goals, it's like swimming in water without knowing where the bank of the river lies; you are bound to fail without knowing the direction."
Consulting a financial planner helped the couple identify their money mistakes and understand their goals and investments. They are now able to keep track of their savings and expenses. "We are now aware of our cash flows. It gives us peace of mind and all our future goals seem achievable," said Amrita.
In arrangement with HT Syndication | MINT