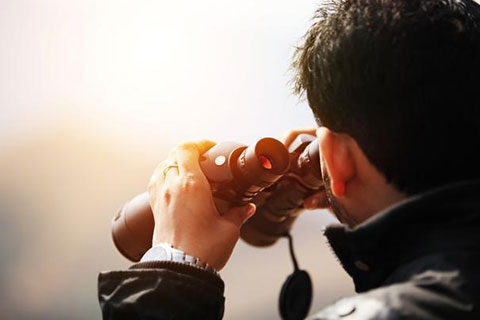 There are about 70,000 mutual fund distributors in India of which about 10,000 are said to be active. There are about 500 investment advisers registered with the capital market regulator, Securities and Exchange Board of India (Sebi), called registered investment advisers (RIAs). There are around 6,000 certified financial planners, certified by the Financial Planning Standard Board India (FPSB India). How do you find the right person to look after your money box? Your relationship with your financial adviser is somewhat like a marriage. If it's a good match, your money box is taken care of. But if it's bad match, then your money box doesn't go anywhere and your financial goals are never met. Here are a few ways to search for the right financial adviser.
Referrals
Ask your family, friends and colleagues if they know of or go to any financial adviser. This is the best way to search for someone suitable. Although a financial adviser's qualification is important, how she actually handles the money, is more important. How she talks to her clients, is she accessible, is she knowledgeable, does she counsel clients well—these are some of the softer skills that her qualification will not tell you. "Referrals are very important because it is a shortcut to understanding whether a person (the adviser) is good or not," said Suresh Sadagopan, founder, Ladder7 Financial Advisories.
Preferably, ask for 3-5 names. Then go meet these advisers with your partner or spouse and have a detailed chat. Typically, mutual fund distributors or insurance distributors don't necessarily advise you holistically on your money box, though some do. But financial advisers will have suggestions on your entire money box. Some of them, especially RIAs, charge fees, but they don't charge the first time you go to meet them. See if you are comfortable with the adviser and have confidence in her abilities. This is a long-term relationship that ought to last for as long as you live and preferably after you as well.
Websites
There are popular websites as well that provide a list of planners. One such website is www.financial-wellbeing.com. This was launched by Network FP, a firm that trains aspiring financial planners. Go to the 'Experts' section. Here, you can search for names based on the city you live in and the expertise you are looking for. Sadique Neelgund, founder of Network FP, said there are multiple criteria that advisers must meet to get listed here. To start with, advisers should be suitably qualified and have work experience of at least 3 years as a personal finance professional. You will find about 150 advisers listed here. "We check their documents thoroughly, including their qualification and work experience proof. If they are registered with a body, like the Association of Mutual Funds of India (that enables them to distribute mutual funds) we check that too," said Neelgund.
Two other websites can be of help. The FPSB India's website is one. Here, you can search by name, city, state or nature of the adviser's employment (whether they are corporate or self-employed). Since FPSB India is a body of certified financial planners, anybody who passes its certification examination gets listed here, even though she may not practice commercially. This is similar to a qualified medical doctor who is listed with the body of medical professionals but really works in a pharmaceutical company.
Another website where you can find advisers is www.advisorkhoj.com. Enter your pin code and the type of adviser (either product-wise or qualification-wise) and you will get an adviser who is closest to you. However, ignore the star ratings here. "Although the facility to rate an adviser is there, not all clients do so. So, just because an adviser doesn't come with a star rating, doesn't mean she is bad," said Pradip Chakrabarty, founder and chief executive officer, Advisorkhoj.com.
Here too, an adviser's credentials are checked.