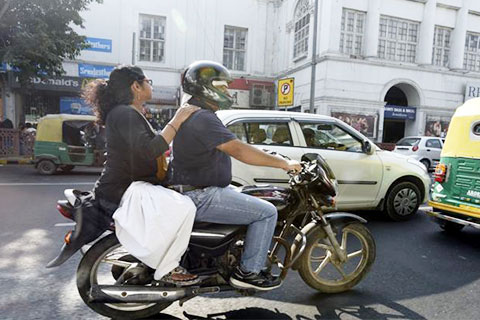 Are you one of those who tend to forget to renew your vehicle's insurance policy? You are not alone, as far as not having the mandatory insurance is concerned.
"Almost 75% of two-wheeler users do not have insurance," said Balachander Sekhar, founder and chief executive officer of RenewBuy.com, a motor-only online insurance broker. India has over 120 million registered two-wheelers.
To reduce non-compliance, insurers have started offering multi-year insurance policies for two-wheelers. "While most consumers want to insure their bikes, they are unaware of where to find an insurance agent or insurance branch office to get this done," said Sekhar.
Multi-year policies
As the name suggests, here you can buy just one insurance policy for a period of 2 or 3 years. Traditionally, motor insurance policies have been only for a period of 1 year. The current regulations do not allow multi-year policies for cars. As per a search on policybazaar.com, at least two companies are currently offering multi-year two-wheeler insurance for up to 3 years.
Insurers have observed that lack of reminders, apart from low awareness about insurance, is one of the major reasons for wide-spread non-compliance. Another reason for the lack of interest in two-wheeler insurance is the low frequency of claims. Only 6-7% of two-wheeler insurance policies come up for claims, compared to 20-30% for car insurance, said S. Thirunavukarasu, country head, underwriting and claims (motor), Royal Sundaram General Insurance Co. Ltd. This makes it difficult for consumers to find value for the money spent.
"A person who has spent Rs40,000 or Rs50,000 on a vehicle does not see value in spending another Rs800-900 per year after a few years. People think that they spent about Rs800 last year and nothing happened," he said.
Should you buy?
As mentioned earlier, a major reason for non-compliance is lack of reminders for renewal. "Many two-wheeler owners miss the renewal unknowingly, despite their willingness to comply with the Motor Vehicles Act of 1988, which makes it a punishable offence to drive an automobile without insurance," said Mukesh Kumar, executive director, HDFC ERGO General Insurance Co. Ltd.
A multi-year policy solves this problem at least for a period of up to 3 years. You can save on premium too.
For instance, for a 2013 Delhi registered motorcycle, 1-year premium for a comprehensive insurance is Rs1,197, while the premium for a 3-year period is Rs3,205, thereby saving close to Rs400 in comparison to three separate policies.
At the same time, motor insurance is a must-have.
Take the example that Thirunavukarasu shares: "A customer of ours hit a pedestrian who was carrying an expensive laptop and it got damaged. Now a claim has risen not just for the injury but also for the laptop."
If you don't want repeated renewals, go for a multi-year two-wheeler policy.