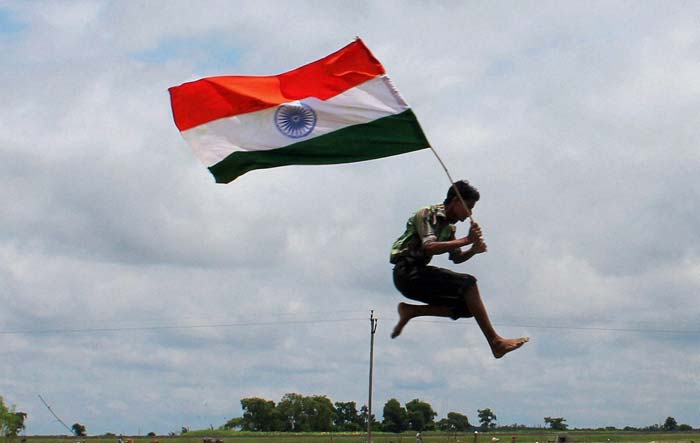 On the eve of Independence Day, we thought about doing something new and thus came up with a quiz column. Keeping the spirit of freedom in mind, we start with a liberatory quiz on Indian business and finance. The knowledge you gain will give you some bragging rights next time you test your friends and family with these interesting trivia. The top 50 winners stand to get digital subscriptions of Mutual Fund Insight and Wealth Insight as prizes.
You can send in your entries till Wednesday 11am. We will give out the answers and the names of winners on Thursday.
Rules
One user can enter the quiz only once
First we will check for the maximum number of correct entries. If that exceeds 50, we shall go for a lucky draw
If an existing subscriber win, her/his subscription will be extended for a month, free of cost
This is a fun quiz. So, we would request you to refrain from googling, etc.
Submit your answers here. Happy Independence Day and best of luck!
Swayed by the infectious patriotism, Gourmohon Dutta, the founder of this iconic brand had distributed one lakh tubes of this salve, fondly known as hathiwala cream (due to its logo), for free on 15th August, 1947. Which brand or product?
For a long time this organisation has been sporting a Sanskrit slogan, derived from Bhagavad Gita, as its tagline. The phrase translates to "your welfare is our responsibility". Which organisation that came to life due to a Parliament Act is being talked about?
This brand originated in 1952 when a concerned Jawaharlal Nehru (the then Prime Minister) personally requested JRD Tata to manufacture beauty products in India so that Indian women don't have to spend precious foreign exchange on those. Which brand?
Mysore Paints & Varnish Ltd. is a PSU that was formed in 1937 and currently owned by the Government of Karnataka. Its most well-known product has the unique distinction of being the only certified manufacturer of a certain product that is used across the length and breadth of India from time to time. The product is also exported to a number of countries in Asia and Africa. What 'unfading' product is being talked about?
This bank, founded in 1894 by several Swadeshi movement leaders, has the distinction of being the first Indian bank to have been started solely with Indian capital (also owned, managed and operated by Indians) that has survived to the present. It also had the privilege of maintaining accounts of leaders like Mahatma Gandhi, Shri Jawahar Lal Nehru, Shri Lal Bahadur Shastri, etc. Name the bank.
This photo of Lord Pethick-Lawrence (then Secretary of State for India) and Mahatma Gandhi was taken during an interview in 1946. It holds immense significance in our daily lives. What is the significance?

In 1999, it became the first Indian company to be listed on NASDAQ. Here you can see an early day photo of the founders. Which company?

This illustrious civil servant and politician (image below) did away with a 53-year-old tradition (or rather a colonial hangover) in 2001. What did he do?

To what 'first' can you connect these three clues?

Readers, do let us know if you liked this column and whether you would like to see more such quizzes. For brickbats and bouquets, mail to [email protected]