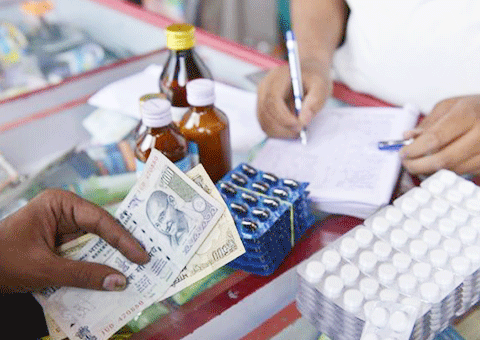 Many employees do not clearly understand the components of their salary structure and the tax implications of each. Typically, salary is the combination of basic pay along with various allowances such as house rent, medical, leave travel and others. Different tax rules apply to each component. Not all allowances qualify for tax exemption. And those that do may have an upper limit till which tax exemption is allowed. The tax implication can also differ based on the nature of payment to the employee.
For instance, both medical allowance and medical reimbursement are meant to be paid against the medical expenses incurred by an employee. However, the two are treated differently when it comes to taxation. Here is how.
What is the difference?
If you get a fixed medical allowance as part of your monthly salary, the whole amount you receive in the year will form a part of your taxable salary. In case of medical allowance, the employee does not have to submit any medical bills to the employer to claim her money. While medical allowance is fully taxable, medical reimbursement is tax-free to a certain extent.
What are the different tax rules?
Section 17(2) of the Income-tax Act, 1961, provides that any reimbursement against medical expenses to an employee by an employer up to ₹15,000 in a year is exempt from tax, irrespective of whether it has been claimed in part or full. However, only the amount for which proper bills are submitted or ₹15,000, whichever is less, will be considered for exemption.
Let's take an example. If A incurs ₹25,000 as medical expenses, which her employer reimburses against bills, she will still only be able to claim ₹15,000 of the total amount as exempt from tax. The remaining ₹10,000 will get added to her salary and taxed according to the applicable income tax slab. Similarly, if she is entitled to claim ₹25,000 as medical reimbursement but claims only up to ₹5,000 during the year, she can get tax exemption only on the ₹5,000; the remaining ₹20,000 will be taxed.
An employee can claim the reimbursement not only for medical expenses incurred for herself but also for spouse, and dependent children and parents. Bills related to purchase of medicines, medical checkups, doctors' fees or medical procedures can be submitted to claim the tax exemption. Moreover, there are no restrictions in terms of the medical system used; it can be allopathy, homeopathy or any other form of treatment. However, there is no upper limit for exemption in the case of reimbursements for medical expenditure incurred at a hospital or clinic maintained by the employer itself, or maintained by the government, local authority or a hospital approved by the government for its employees. Further, reimbursements of medical expenditure incurred at a hospital approved by the chief commissioner of income tax is entirely tax exempt.
In arrangement with HT Syndication | MINT