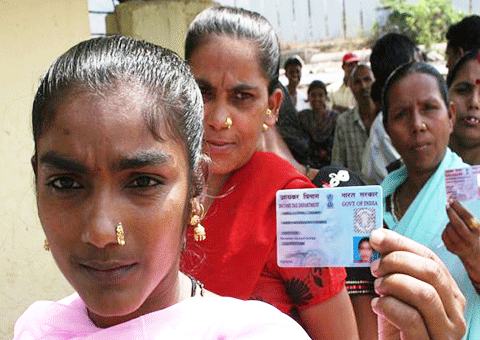 Most people think that only those above the age of 18 years can get a Permanent Account Number (PAN). However, this is not so. The income tax department has not prescribed an age limit for obtaining a PAN card. In fact, in 2013, according to a news report in The Hindu Business Line, a 10-day-old girl in Rajkot was recorded as the youngest PAN cardholder. According to a recent press release by the tax department, in financial year 2013-14, of the total number of PANs allotted to men (more than 18.31 million), 3.33% was allotted to those below the age of 18 years. Of the more than 9.3 million PANs allotted to women, 1.14% were to minors.
The Process
A minor cannot apply for PAN card herself directly. Parents, guardians or a representative assessee has to apply on her behalf. The form to use is form 49A (which is the same one that adults also have to use). This has to be submitted along with identity proofs of the father or guardian; they will have to sign the form as well. According to the Booklet on Permanent Account Number (PAN) taken out by the tax department, any of these documents can be submitted as identity proof of the guardian or father: copy of electricity bill or telephone bill; depository account, credit card or bank account statements; ration card; employer certificate; passport or voter identity card; property tax assessment order; driving licence; or rent receipt.
You will also have to attach a copy of the minor's birth certificate and two photographs even though the image will not appear on the PAN card. Further, it will be the signature of the guardian or father that will appear on the PAN card. You can apply online through the National Securities Depository Ltd's website, or submit the form and the other documents at your nearest PAN centre.
The application fee is the same as that of an adult: Rs 107 for dispatch within India and Rs 989 for outside the country. The PAN card will be issued within 15-20 days from the date of application.
Once a minor turns 18 years, you can update the PAN with the child's photograph and signature.
Why a minor may need pan
PAN can be used as a proof of identity, and in various other instances such as to open a bank savings account in the minor's name, or a Sukanya Samriddhi Yojana account for your daughter.
PAN also comes in handy if the minor is earning. Generally, a minor's income is clubbed with the parent's income. But in certain case, it is taxable in her hands, according to section 64 of the income-tax Act. For instance, the income of a "minor child suffering from any disability of the nature specified in section 80U" will be taxed in her hands. Further, income generated by a minor from manual work or skill, specialised knowledge or talent. In such cases, a PAN becomes mandatory. The child will also have to file her income tax return through a representative assessee.
In arrangement with HT Syndication | MINT