Mohit Mirchandani Head Equity, Taurus AMC; Fund Manager: Taurus Infrastructure
With a 1-year return of around 140%, Taurus infrastructure has got noticed, but the fund house is known for its spotty track record. Fund manager Mohit Mirchandani shares his views with Larissa Fernand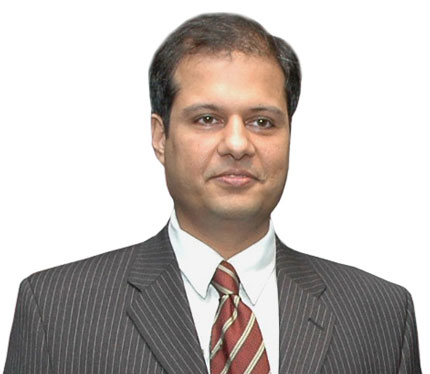 In 2009, the fund delivered an annual return of 127 per cent. What would you put down this outstanding performance to?
For one, we got in pretty early. The market began to pick up in March 2009 and by the middle of April we were fully deployed. We started off by riding large caps but then made the switch to mid and small caps at the right time. So we got both these moves right too. Thirdly, we also had individual stocks that played out well.
We got in early because we could see the risk appetite returning. Risk premium spreads were at historically high levels, typically associated with market bottoms; crude prices, which we consider a leading indicator of risk appetite, were showing signs of moving higher and a couple of QIP's in the Indian realty sector were fully subscribed.
What led you to make the move into mid caps?
We did so because after the first leg of the rally from Nifty 2500 to 4600 in June 2009, we felt the risk-reward was more favorable in select mid and small cap names.
Your fund is tiny at less than Rs 30 crore. Does the small asset base add to your advantage?
Not particularly. The risk parameters that we have do not take into account the asset base. Whether it's a Rs 30 crore fund or a Rs 3,000 crore fund, it stays the same. The permissible exposure to a single stock, sector or market cap stays constant.
But it gives you the flexibility to move in and out of smaller stocks with no price risk.
Definitely. If I wanted to take a 1 per cent position in a stock, it would translate into an investment of, say, Rs 30 lakh. But if a huge fund wanted to take that very same allocation, it would mean an investment of Rs 10-15 crore, which would make it difficult for that fund manager.
Is your fund not risky with only a 12% large cap exposure?
That depends on how you define a large cap. The largest market cap of the mid cap index, which is Sesa Goa, is what we consider a mid cap. Any stock with a market cap higher than that is a large cap. According to this definition, we have at least 25 per cent of our portfolio in large caps at any given point in time.
Even then, the exposure to mid caps is huge.
It depends on where you are in the business and market cycle. We believe we are in a bull market and interest rates are low currently. When the cost of borrowing rises, it is the smaller companies that get hit the most because they do not have the best credit rating or balance sheet strength. In 2008, they had to borrow at high rates, very often making projects unviable. The good news is that they have already funded their capex, and now their borrowing cost has fallen. The latest quarterly numbers show that companies gained on PAT partly due to a drop in interest costs. So now the output from additional capex will start kicking in. That's why we now find it worth betting on mid caps.
The funds from Taurus Mutual Fund are extremely volatile and risky. Taurus Infrastructure never impressed in 2008, but did so in 2009.
I agree. But that was in the past.
The reason for the volatility was very concentrated holdings where around 6 to 7 stocks would account for more than half of the portfolio. We have addressed that very problem. Now no single stock will have an exposure of more than 6 per cent of the portfolio and no sector, more than 25 per cent. But I have some flexibility on this front. Let's say that the weightage of Oil & Gas is 30 per cent in the index. An active bet would not be more than 5 per cent which means I can go up to 35 per cent of my portfolio in that sector, or 25 per cent, whichever is higher. Because if the sector is rising, I will be restrained if my limit is only 25 per cent and the returns of the fund would get hit.
What's more, I cannot invest more than 1 per cent of the scheme in a stock on any one particular day. So if I want to build a 5 per cent position in a particular name, I have to do it over five days. I cannot just do it in one day.
I can go up to 20 per cent in cash, but if I want to go beyond, I have to go to the Investment Committee for permission. I cannot raise more than 3 per cent cash in a single day.
We have addressed the ghosts of the past and are deliberately evolving as a more disciplined fund house.
Why do you buy stocks like Jain Irrigation, Exide Industries, Renuka Sugars, NIIT and HCL Technologies, which have nothing to do with infrastructure?
I am not allowed to comment on individual stocks. But they are connected to what we include under the infrastructure theme.
The way we understand Infrastructure goes beyond roads, bridges, airports, railways, power or construction. We also include agriculture and rural infrastructure. So naturally that will include irrigation, micro irrigation, dams and water management. There is what we call social infrastructure, which will include education, hospitals; we also have tourism infrastructure which includes airlines and hotels.
So I may invest in a software stock because it provides the back-end software for the airlines or hotel business. I may pick another because it is big in remote infrastructure management. There could be a stock in the sugar business but it may get more than half its revenue from Power.
Is not Castrol India an FMCG stock? It is into retailing of lubricants, they don't have a refinery. Asian Paints?
Some stocks behave like FMCG stocks in terms of low beta, dividend paying and being cash rich. Rather, they are consumables within the Industrial space.
QIP: Qualified Institutional Placement / PAT: Profit After Tax / NBFC: Non-Banking Financial Company
This interview first appeared in the February 2010 issue of Mutual Fund Insight