An integrated media house, the company's uniqueness comes from the fact that in the media and entertainment space, other than print media, it is present in almost all verticals. Also, its partnership with the Walt Disney Company has not only given it a strong global presence, but also enabled it to adopt the best practices of an international production house — it was taken over in 2008 by the foreign company, which controls a 60 per cent stake.
Its consolidated profit for FY09 was up almost 30 per cent to Rs 101 crore from Rs 77.7 crore of FY08, this despite the fact the y-o-y profits for Q4 FY09 was almost 50 per cent down compared to Q4 FY08.
Considerable investments were made in the company, but since the majority of the capital is deployed in new businesses return on capital is low. But as businesses mature cash flows rise. At the current level, UTV is trading in the Rs 300 range, which is a premium of 46 times its trailing quarter earnings.
This may seem high, since companies in this segment rarely made meaningful profit, but infrequently do companies have a presence in all verticals. That may well be why it is commanding a big premium, though this is lower than its historic trading levels.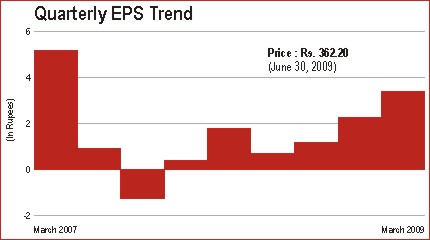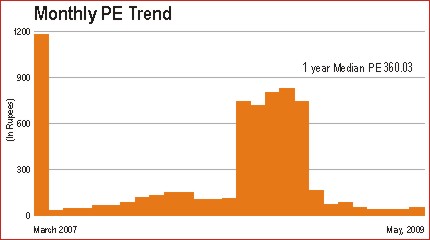 Back to cover story : 12 Stocks to Buy