Catering to the upstream segment of the oil & gas industry, the company is involved in both exploration and production activities. The stellar role in this hectic activity has been played by its core services reservoir and seismic data acquisition and interpretation segments which ascertain the most crucial aspect of exploration and production (E&P) feasibility of projects. It provides a full range of integrated E&P services to both Indian and overseas players.
In times of high demand and high crude prices, it reaped great benefits. Revenues more than doubled between January 2007 and March 2008, from Rs 276.8 crore in CY06 to Rs 574.55 crore in FY08. However with oil prices going well past the $40 mark, the stock has under-performed the broader market. Its Q4 profit was down by 11 per cent y-o-y, though the whole year profit was up almost 45 per cent.
Considering the slowdown some of the earlier estimates about the company must be toned down. Still, working in its favour is the fact that the stock is trading almost 50 per cent lower than its median PE. Nevertheless its integrated services, capacity expansions and handsome order book will help it outperform many peers. The stock will be good for long-term investors.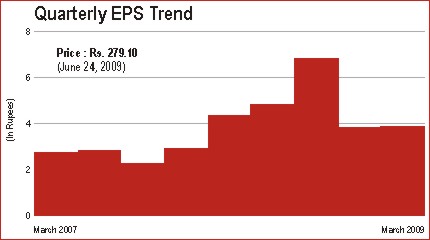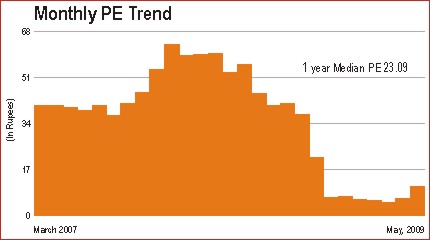 Back to cover story : 12 Stocks to Buy